PIXIE APP LAUNCHES IN BRISTOL
We all want to shop local, but it's not always easy to find local businesses to buy from! Pixie is a discovery and payment app that rewards users and helps strengthen the local economy.
Making local business visible also simplifies the process to buy locally produced / sourced apparel, food, drink, gifts and more.  Following success in Bath and Frome Pixie is now launching into Bristol cool indie culture scene which is awesome, and something we're so excited by at Love for Somerset!
Future plans include launching throughout the SW, across the UK and eventually into Europe.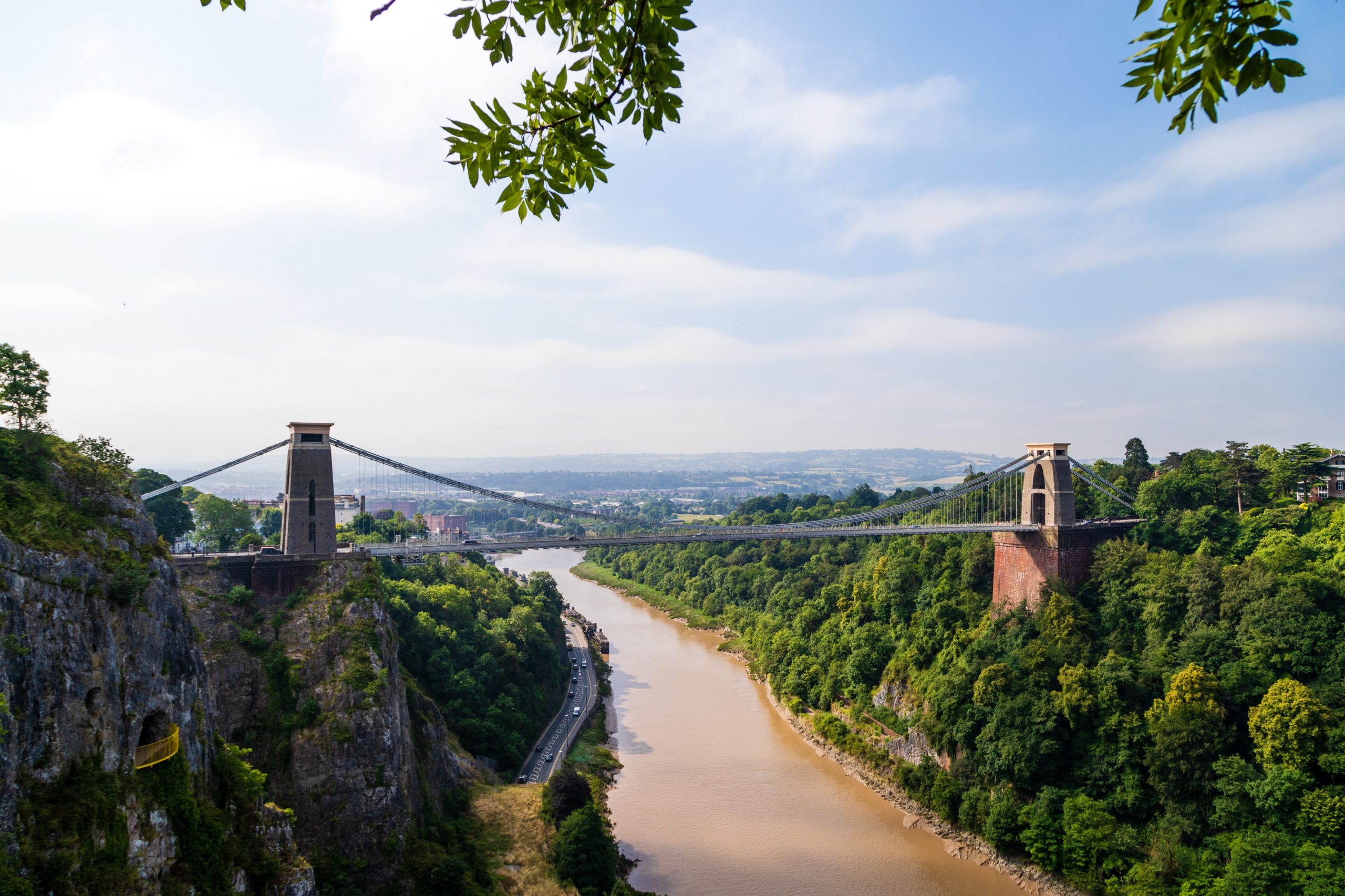 Signing up independent businesses in a range of Bristol communities namely North Street, Whapping Wharf, Clifton and Gloucester Road is an exciting move which makes shopping independent so much easier for us all. From coffee shops to florists, the more retailers onboard + the more customers using Pixie… the more local our world becomes.  And the more we're all rewarded long term.
It's all about community, connection and collaboration – Greg Barden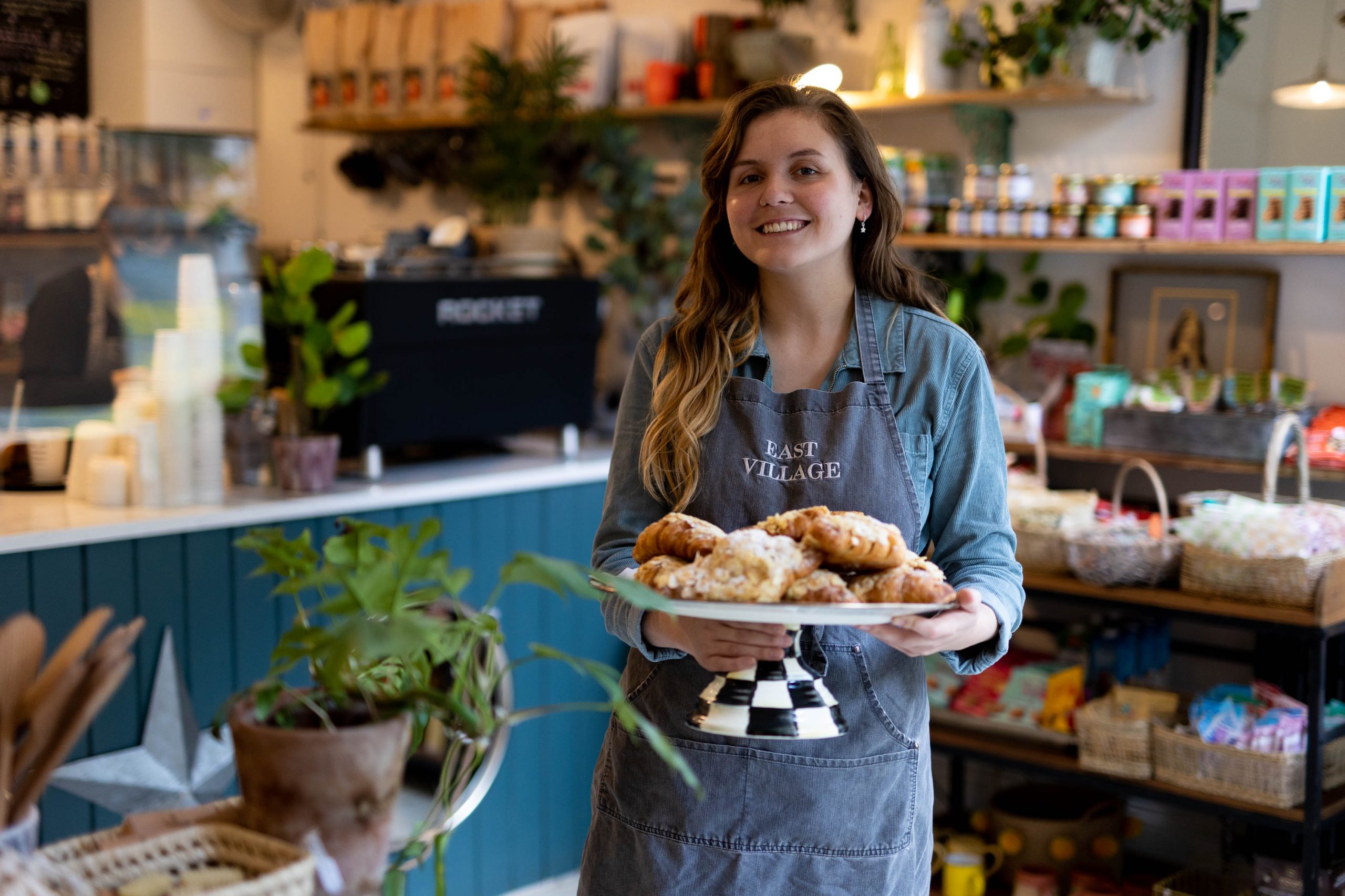 East village café – @eastvillagebristol

Lisa Elliot Floral Design – @lisaelliotfloraldesign
WHO ARE PIXIE?
Founded in 2017 by ex SAS and pro rugby player for Bristol and England 7's, Greg Barden launched Pixie with a simple ethos with big impact on communities.
When humanity takes over and great things happen.
Greg founded Pixie out of desire to commerce locally, create a more local world and remove barriers to shopping local.  It's essentially a discovery app that unites communities and rewards locals and visitors alike – helping people live a more local life and be interested in the local economy.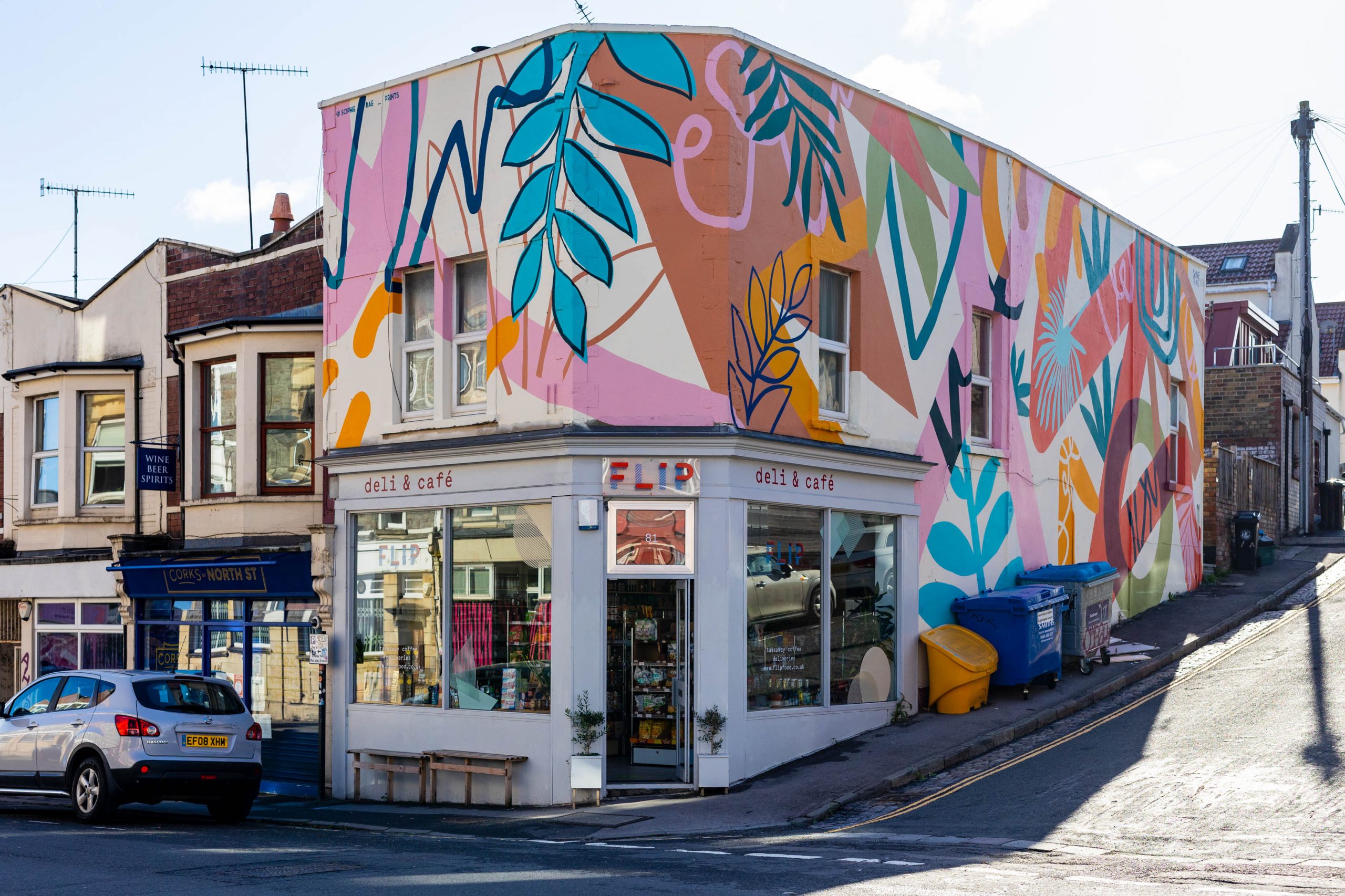 Flip shop – @flipfoodbristol
PASSIONATELY INDEPENDENT
Here at Love for Somerset we believe Somerset and Bristol has everything we need to thrive.  Supporting this endeavour is super important to the whole team at LFS, so we're totally behind Pixie as they launch into Bristol (and beyond).  Collectively we're on a mission to help create a more local world!
Pixie is simply the best way to explore, pay and be rewarded across independent businesses in our local area.
Some words from Nicky Bragg HEAD OF COMMUNITY GROWTH at Pixie
We value how hard indies work and how vital they are to our community. We believe that loyalty is the best way to keep our economy going, so every time you use your Pixie Card at one of our retailers you get to start saving Pixie points which can be spent like cash.  The retailer doesn't have to stump up for freebies. It's all about sharing the love and strengthening our circular economy in a really practical way.

@kaskwine
CHEERS TO THAT, WHERE CAN YOU PICK UP A PIXIE CARD?
You can pick your card up from retailers in town or just DM on insta @explorepixie and they'll get one out to you.
Don't have a wallet? Don't want an extra card to carry? Just download the PIXIE APP from the Appstore.
With 'Auto Top Up' you always have enough balance to pay for the things you love, add it to your Apple wallet so it's even easier to pay with
Pixie and earn yourself points.
PIXIE LOCATIONS NEAR YOU
Pixie is also in Bath, Frome, Sherborne and Bradford on Avon.
Want to shop more locally but don't know where to start? Download the Pixie app today and use #loveforsomersetlocal or tag us @loveforsomerset to be highlighted on our stories.
With love
The Love for Somerset team xoxo
#shoplocal