Welcome back to our quick fire Q&A with members of our community over on Instagram.  The idea is to give you a sneak peak behind the photos we feature to the photographer who snap them.  Tell their story and give context to the features we share on our Instagram page.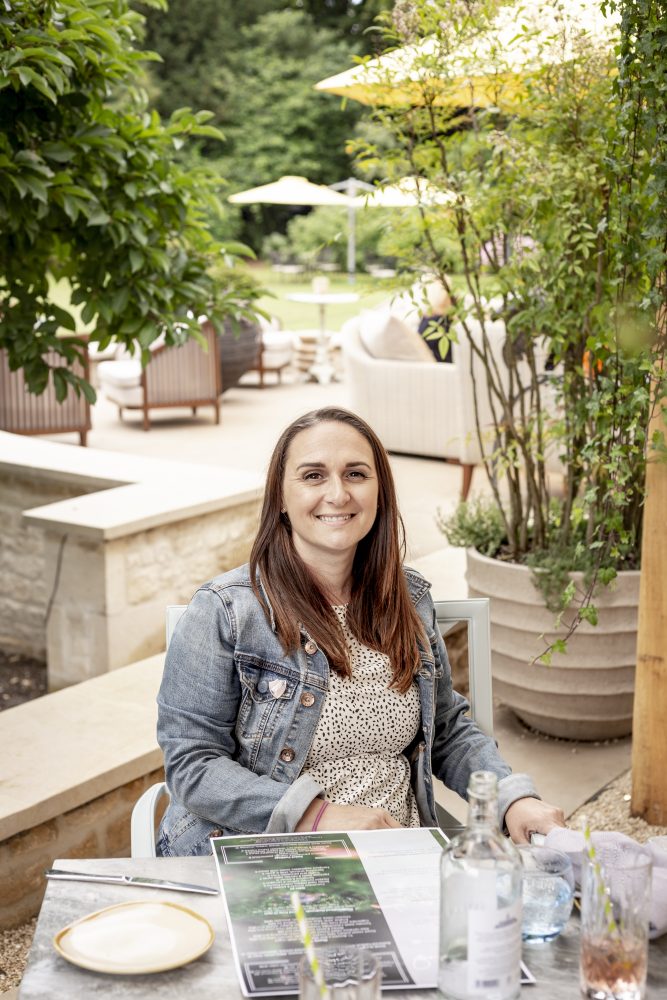 Featuring Bristol and North Somerset on our Instagram grid is such a pleasure, the locations are superb for photography and Pete's feed caught our eye after being featured on our grid.  I personally adore the Clevedon shots as we aren't tagged in many from the area.  Pete has a way of capturing a moment so it's a delight to interview him.

Pete it's wonderful to have you on Love for Somerset Stories, tell us about where you come from…
My name is Pete Griffiths. I grew up on Anglesey in North Wales, a very rural location where if you couldn't speak Welsh in the local pub, you wouldn't get served.
At the age of 16 I moved to South Wales to a small village just outside of Monmouth, before moving to Bristol in my early twenties. My background has always predominantly been hospitality, bars, restaurants and the like. I like to think of myself as a photographer who runs restaurants in my spare time, so it definitely keeps me busy.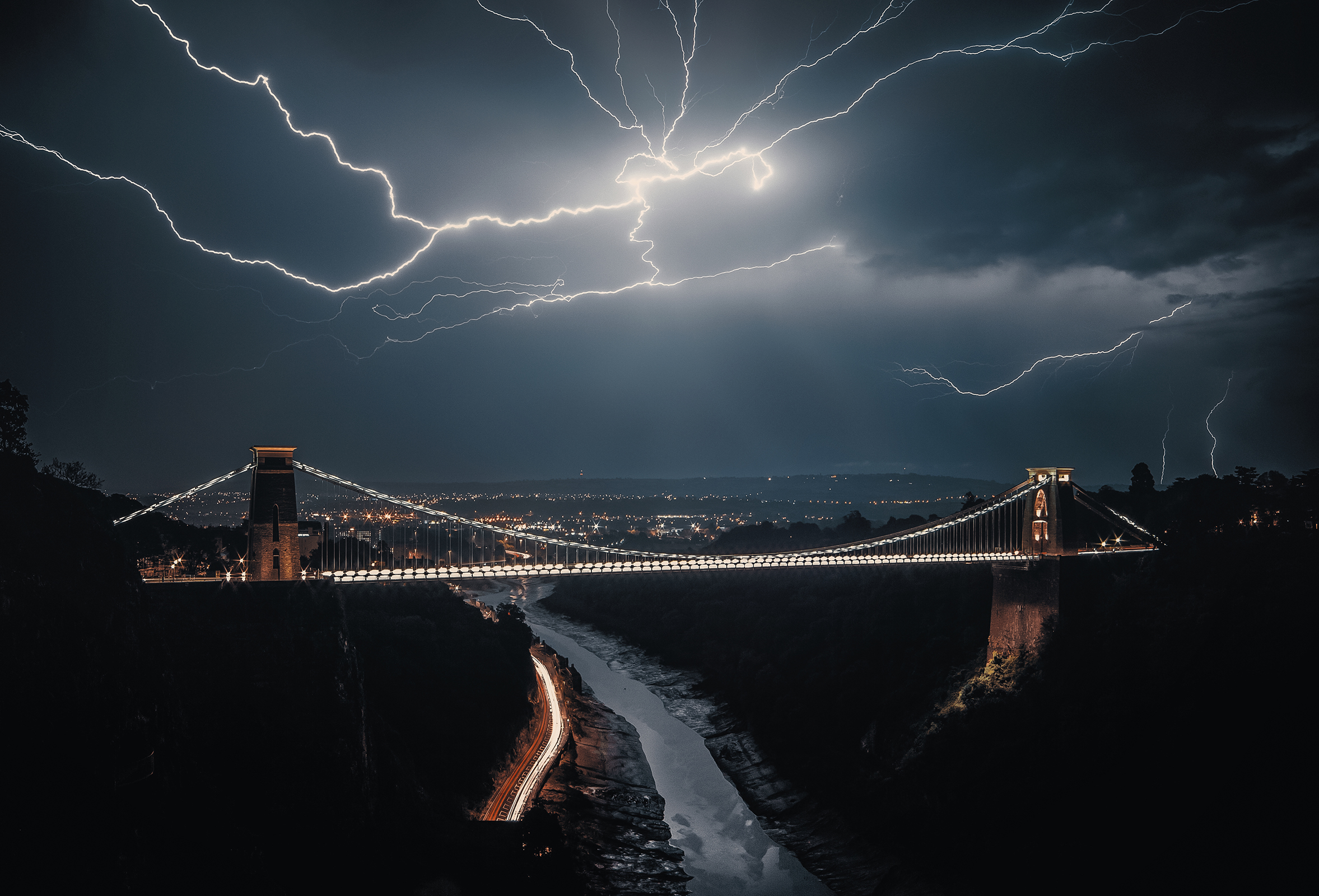 How did you get into photography?
I got into photography from a really early age. One of my fondest memories as a child was taking photos on my beloved camera. It was one of those ones where you had to send the film off in the paper envelopes and wait 2 weeks for it to be developed. These were the days before viewfinders, so for every 24 photos taken, you might get 1 back in the post that actually resembled a photo, but for me, the excitement of getting that envelope full of mostly brown, blurry 6×4 prints was a dream come true.
Fast forward a few years  and I picked up my first digital camera, and would take it everywhere with me. I still have it, although I used to keep it in my pocket with my keys, so it does look like its been through the ringer a few times. Then finally, around 15 years ago, I made the plunge and bought my first DSLR, and it changed my world. Everything I thought I knew about photography had to change. For the first time in my life I had control over shutter speed, ISO and aperture, and like most photographers with an SLR, every one of my early photos had to have that blurred depth of field look to it.
I like to think that I have technically grown over the years, and I still find myself learning something new every time I go out shooting.
What do you love about photography?
I love how photography captures a snapshot in time. Although that is literally the definition of a photograph, for me, they hold so many memories, be them good or bad.
To an outsider, it might look like another shot of a bridge, or of a crowd, or a couple at a wedding, but to me it serves as a bookmark from a time in my life, and I hope it stirs up the same feelings of nostalgia for the people who are captured within my images. To see someone's face light up when you show them a photo is enough motivation for me to keep going with this journey.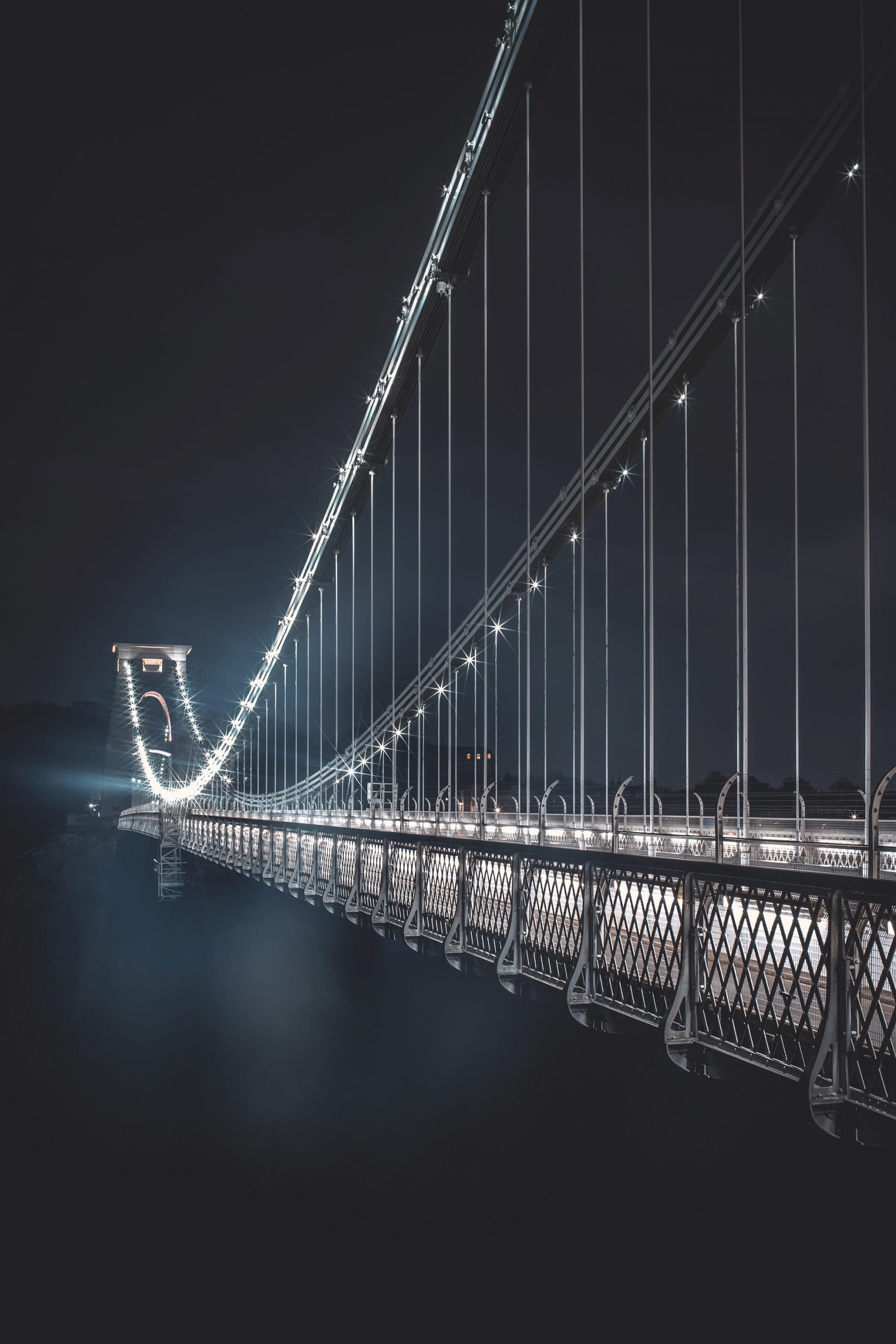 How would you describe your style?
My style? I honestly think that depends on the time of year. Around the winter months when the nights draw in, then my style definitely shifts towards a more darker, grittier style, and I can quite often be found wandering the darkened streets looking for shots. In the summer time, then I am definitely more about the sunrise/sunset shots.
I do shoot a lot of weddings and private events, however out of a respect for the privacy of these people, and the intimacy of these photos, I tend not to share them. Those photos were taken for those people. What they choose to do with them is their business.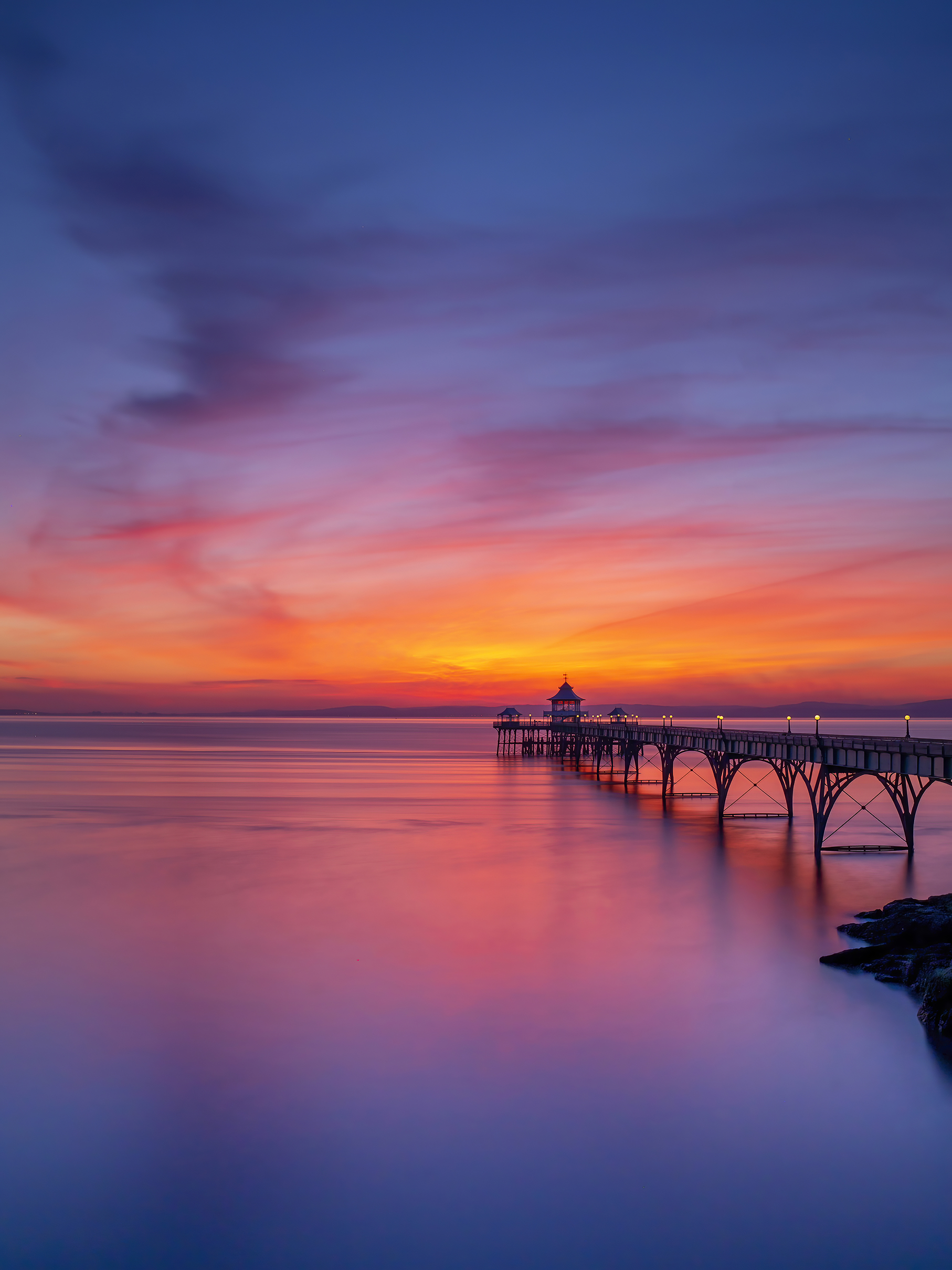 Is there anyone who inspires you?
Who inspires me? A few years ago, I could have listed a number of photographers whose work has graced the cover of National Geographic, but these days I tend to find my inspiration a lot closer to home. There is a close knit network of photographers across the South West, and honestly some of the images these guys produce are mind blowing, and serve as a daily dose of inspiration, which then forces me to get out there and up my game.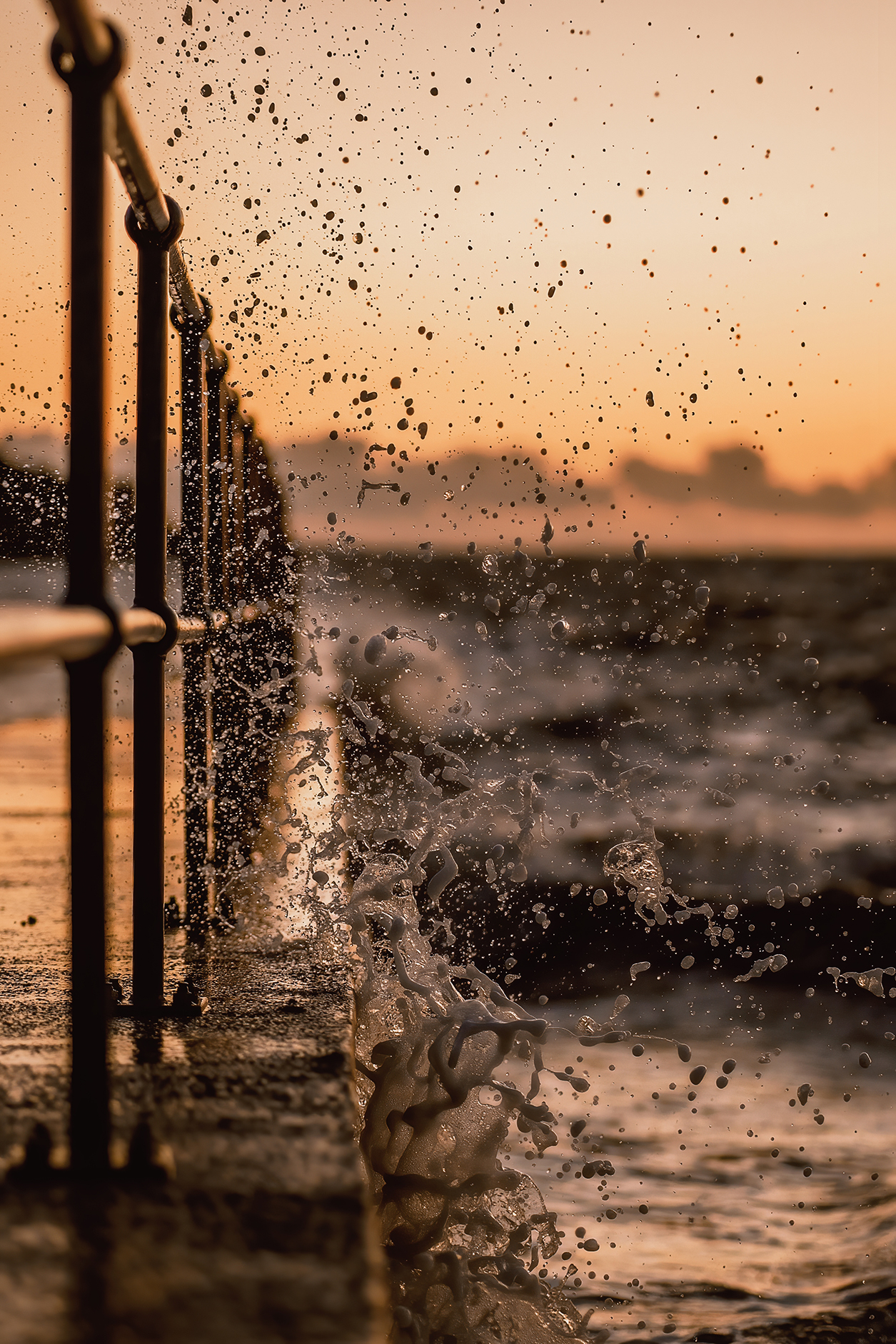 I know Clevedon and North Somerset feature a lot in your Instagram feed, what do you love about photographing Somerset locations?
Why Somerset? We are blessed to have all of this on our doorstep. Within an hour you can be any number of different locations, from the beaches to the sprawling hills, or in the thick of it in the city centre. And honestly, we have some of the best locations in the country for photographers.
I am fortunate enough to live very close to Clevedon, which holds a special place in my heart, and anyone who has watched the setting sun over the pier will understand where I am coming from.
Do you know what's next for you?
What's next? Keep on keeping on. Photography is my first love, and I think always will be. It has always been a dream of mine to pack up and travel the world with my camera and tick off all my bucket list photography spots, however life sometimes gets in the way of your dreams.
I was blessed with becoming a father a few years ago, who very quickly became the centre of my world, so perhaps when she is a little bit older, she can come with me on this magical photographic adventure. And yes, even at the age of 5, she knows her way around a camera!
See more of Pete's incredible photography.  Follow Pete on Instagram
Want to join in and tell your story? Contact Elizabeth at lizziesomerset@gmail.com to find out more.  This interview is part of the Love for Somerset Stories series and is copyright Love for Somerset.
p.s. Before you go, don't forget to Follow @loveforsomerset on Instagram!!