Wreath watch will soon be underway on Instagram and we've pulled together 20+ Christmas wreath workshops in Somerset, so you can join in.  Be quick though, some workshops start as soon as next week and run through the beginning of December.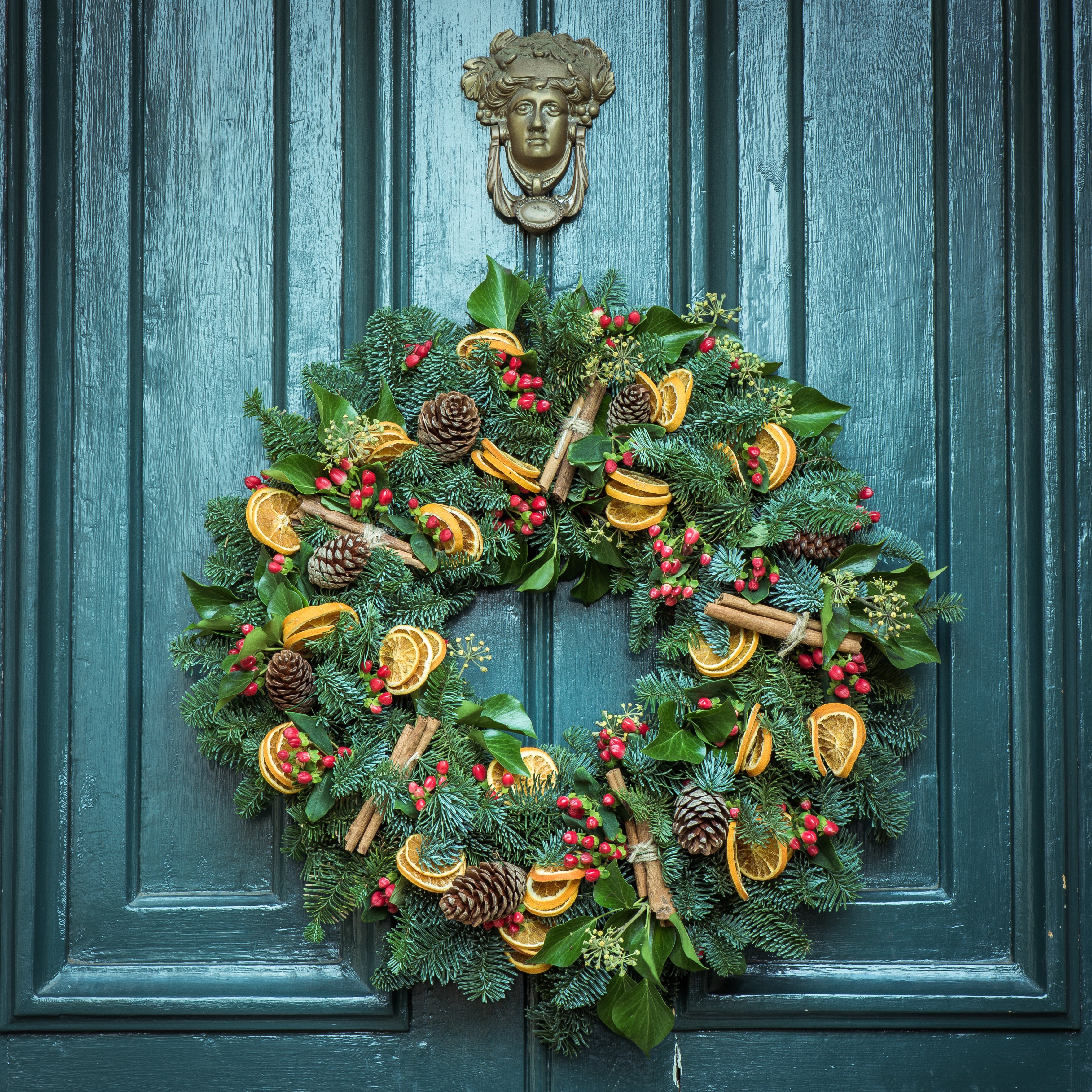 A door wreath adds your personality from the outside in.  The scent of the pine, the shine on the baubles.  Whatever you decide your signature style is for 2019, be sure to book a Christmas wreath workshop to kick-off this festive season.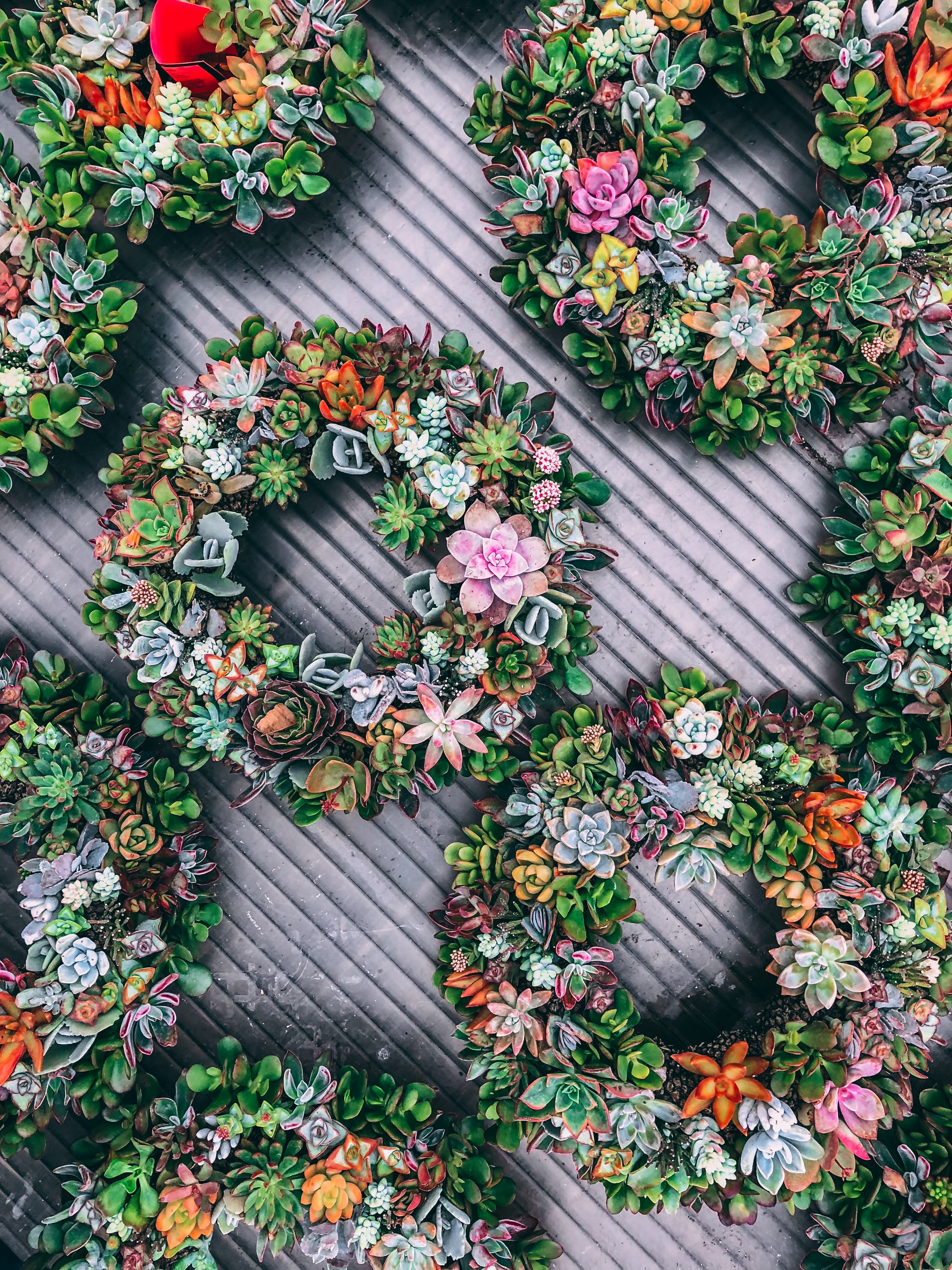 This time last year I was invited to the The Gainsborough Bath Spa, 5+ hotel and spa, for a wreath workshop experience with Flowers by Passion.  The beautiful Erin (who supplied everything and even had the hoop prepped) helped the room to create one-off wreaths to reflect our personal style.  Walking away with the most gorgeous wreath with olive green Eucalyptus, wide satin ribbon in mustard and burgundy with pine cone shaped baubles and real pine cones.  It kicked off my festive season perfectly and I thoroughly enjoyed the day.  I met other lovely ladies who took a day out for themselves to indulge their creative senses.  And we all enjoyed a delectable 2 course lunch to boot! Courtesy of the Dan Moon restaurant situated in the Gainsborough.  A festive treat for all the senses!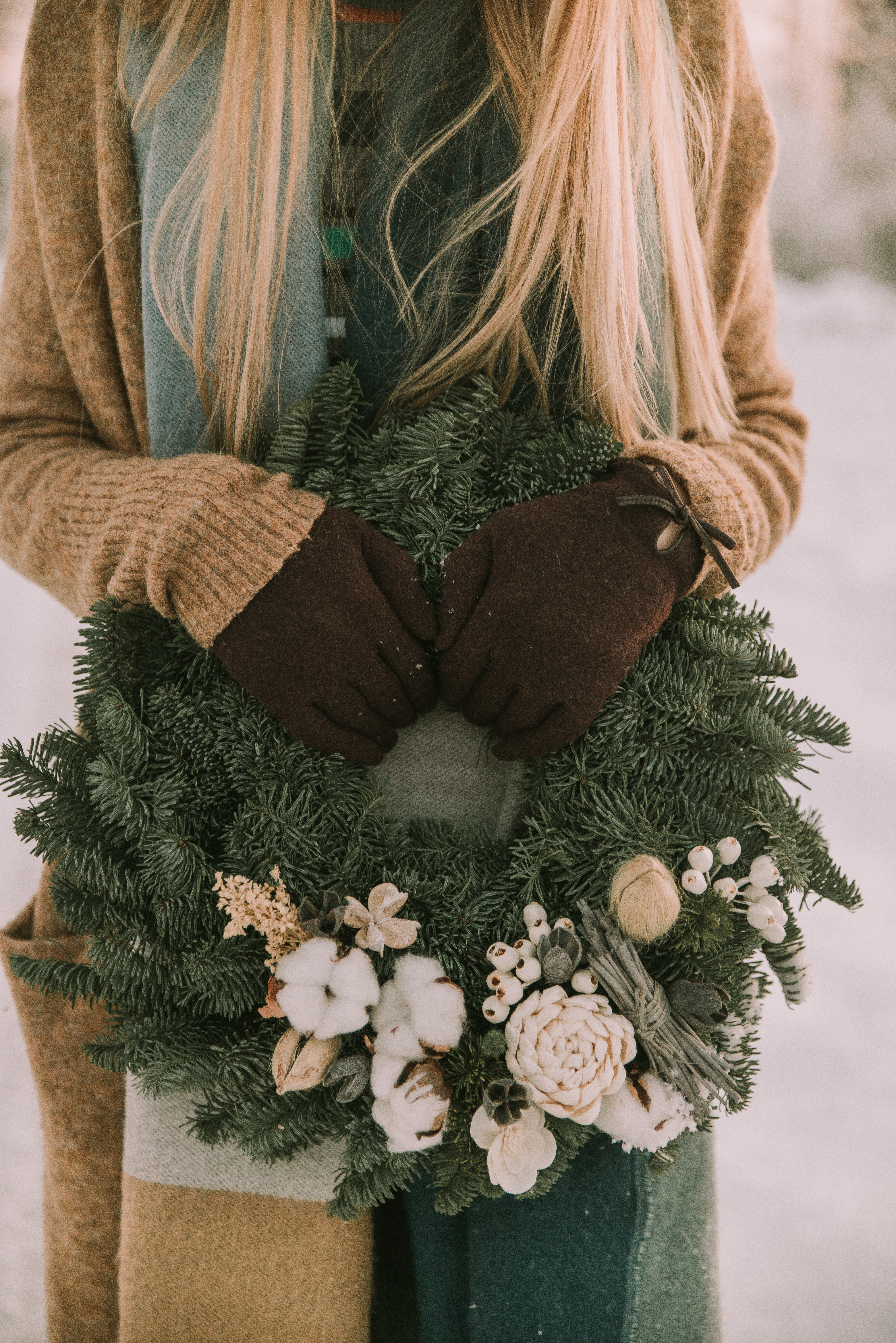 CHRISTMAS WREATH WORKSHOP LOCATIONS THROUGHOUT SOMERSET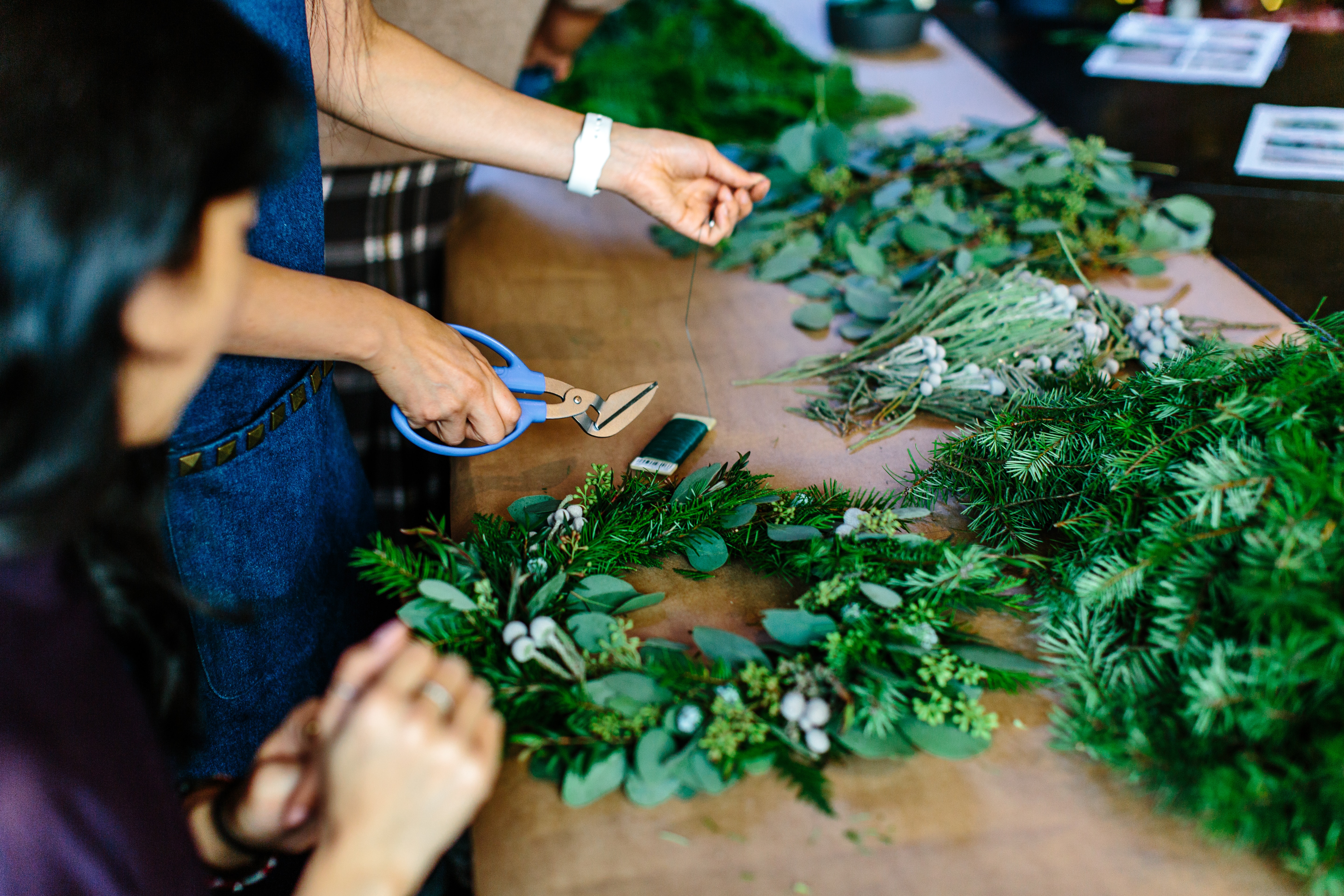 BATH
FROME & WELLS
STOURHEAD
WESTON SUPER MARE
TAUNTON
HESTERCOMBE HOUSE AND GARDENS
Christmas wreath and rag wreath making workshops + other events.  See all Christmas events at Hestercombe
YEOVIL AND SURROUNDING AREA
Petal Perfections (10% discount code available).
DUNSTER AND EXMOOR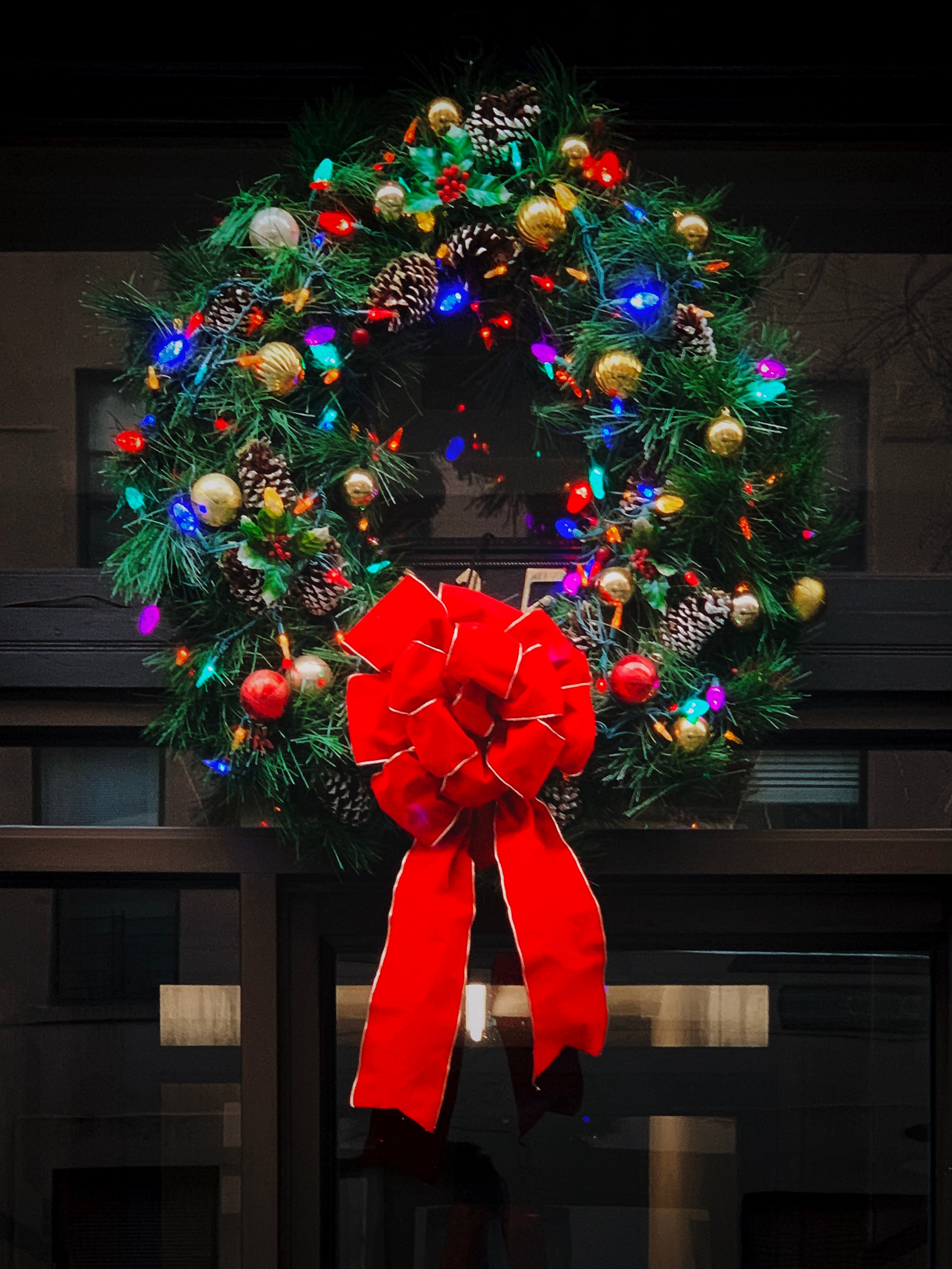 Whether your style is on trend with succulent and leaves, or you love full-on tinsel with lights! Making your own Christmas wreath is so much fun and great to do with friends.
Add #wreathwatch to your watch list on Instagram.  Personally as a huge hygge fan, it's the best thing about the season for me.  Everyday a new wreath.  What's not to love!?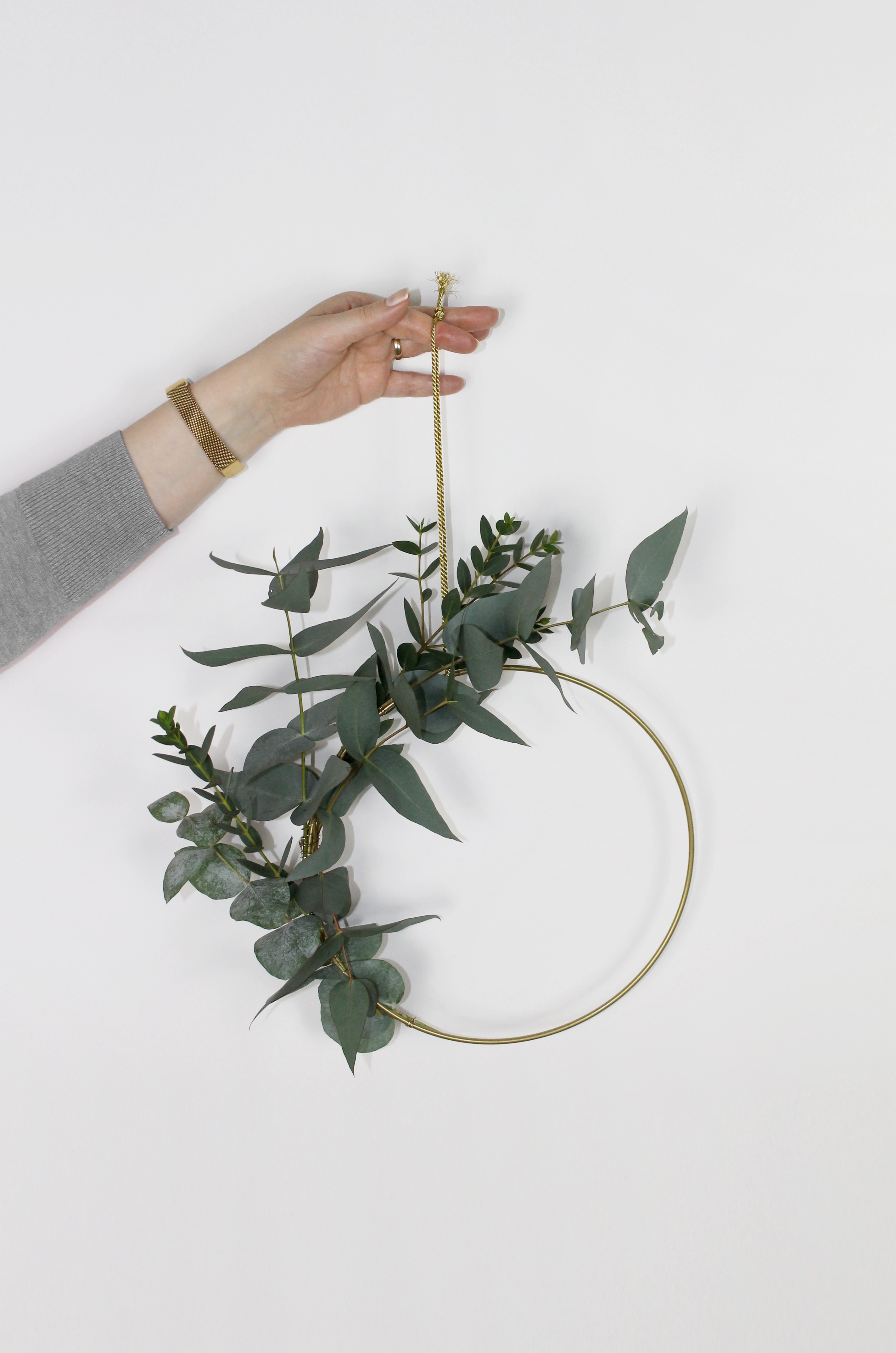 Live in Somerset? We'd love to see your wreath hanging on your own front door.  Be sure to tag us too #loveforsomersetchristmas and let us know your location and we'll share your creations on Stories.  Looking forward to seeing them!