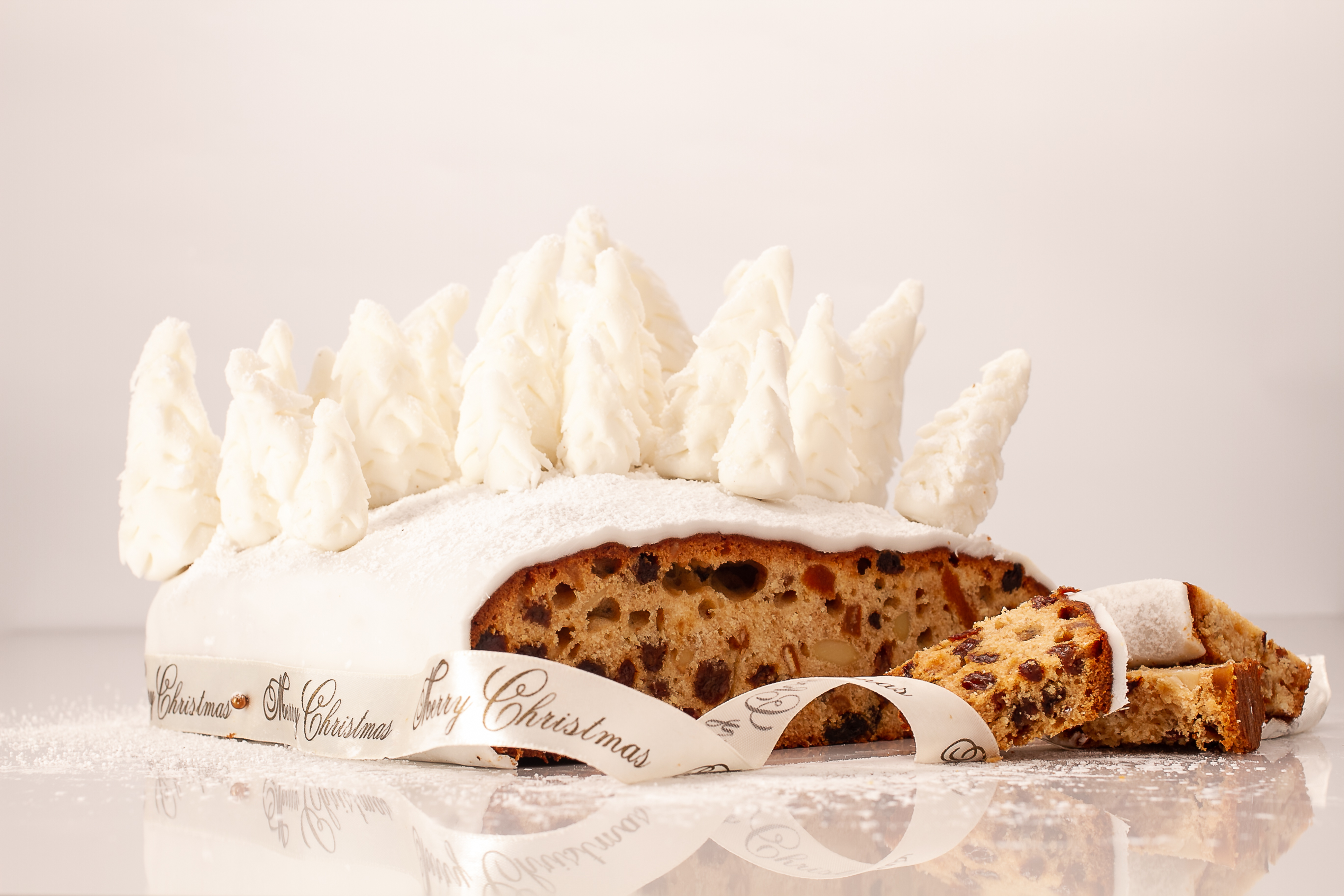 I'm dreaming of a white Christmas….cake.  This week Steve James Festive Food turns to baking!
Last week we featured Steve's Smoked salmon ceviche in tigers milk with coriander oil.  All recipes featured are FREE and PRINTABLE so please do download the recipe, print it out and treasure it in your recipe book for years to come.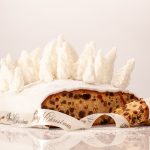 Print Recipe
Dreaming of a white Christmas cake
Icy white forest themed Christmas cake that look amazing on your Christmas treat table, and Instagram!
Equipment
bowls

scales

wooden spoons

spatula

9" square cake tin

Rolling Pin

wooden cocktail sticks

baking parchment

airtight container for storage
Ingredients
170

g

butter

200

g

caster sugar

4

medium

eggs

280

g

sieved plain flour

2

tsp

baking powder

2

tbsp

whole milk

1

tsp

ginger

1

tsp

cinnamon

450

g

mixed dried fruit soaked in 4tbsp brandy

100

g

almonds

35

g

desiccated coconut

500

g

ready to roll fondant icing

plus extra to make decorations

2

tbsp

apricot jam

+

your favourite tipple for drizzling

optional
Instructions
To make the Christmas Cake
Preheat your oven to 150°c

Prepare a 9" square baking tin by greasing and lining with baking parchment.

Beat together the butter and sugar until pale and fluffy.

Add the eggs gradually adding 1 tbsp of flour after each egg.

Put 2 tbsp flour into your mixed dried fruit and toss to coat, this will stop your cake from sinking.

Add the rest of the flour and baking powder and fold into the mixture until smooth.

Fold through the milk, cinnamon and ginger.

Add the soaked fruit, almonds and coconut and stir this through your cake batter.

Pour the cake mixture into the tin and level the top.

Place the cake in the oven for approximately 1 hour 10 minutes until a skewer comes out clean.

Remove from the oven and allow to cool in the tin.
Decorate your Christmas cake
You can decorate your cake straight away, or you can make it in advance and douse with your favourite tipple. I use Shipwreck Somerset Cider Brandy in my cake. Simply store the cake and every week for up to two month, prick the top and drizzle (ginger wine, brandy, whiskey, rum or sloe gin work well too). Make sure to re-wrap the cake after every dousing of alcohol to ensure it doesn't go mouldy, store in an airtight container in a cool place.

Use your extra fondant (not the 500g you need to ice your cake) and divide into different size portions and roll each into a cone shape.

Place the thick end on a wooden cocktail stick and start at the top making small upward snips with a small pair of clean scissors rotating round until you reach the bottom.

Place your trees on their sticks into something to dry so they are stood up straight until they are fully dry.

Tip either use the bottom of a clean cardboard box or the polystyrene packaging in your parcels.

When ready roll out your 500g of fondant for icing into a square until about 3mm thick. You want it big enough to cover the top and side with extra to trim off.

Melt the jam and brush over the top of the cake.

Carefully lift your icing and place centrally over the cake and gently flatten the icing onto the cake so there are no air bubbles.

Decorate your cake with the trees, or however you wish and serve.
A TRIP DOWN MEMORY LANE
This week's recipe took me right back to sitting in my Grandma's front room singing 'I'm dreaming of a white Christmas'.  Old movies were a huge connection for us between her generation and mine.  Food, like music, is a family link to our traditions.  So in case you need a trip down memory lane too, I've popped the video below for you to enjoy.
MERRY CHRISTMAS FROM ALL OF US
From Steve and all of us at Love for Somerset we wish you a very merry (and safe) Christmas.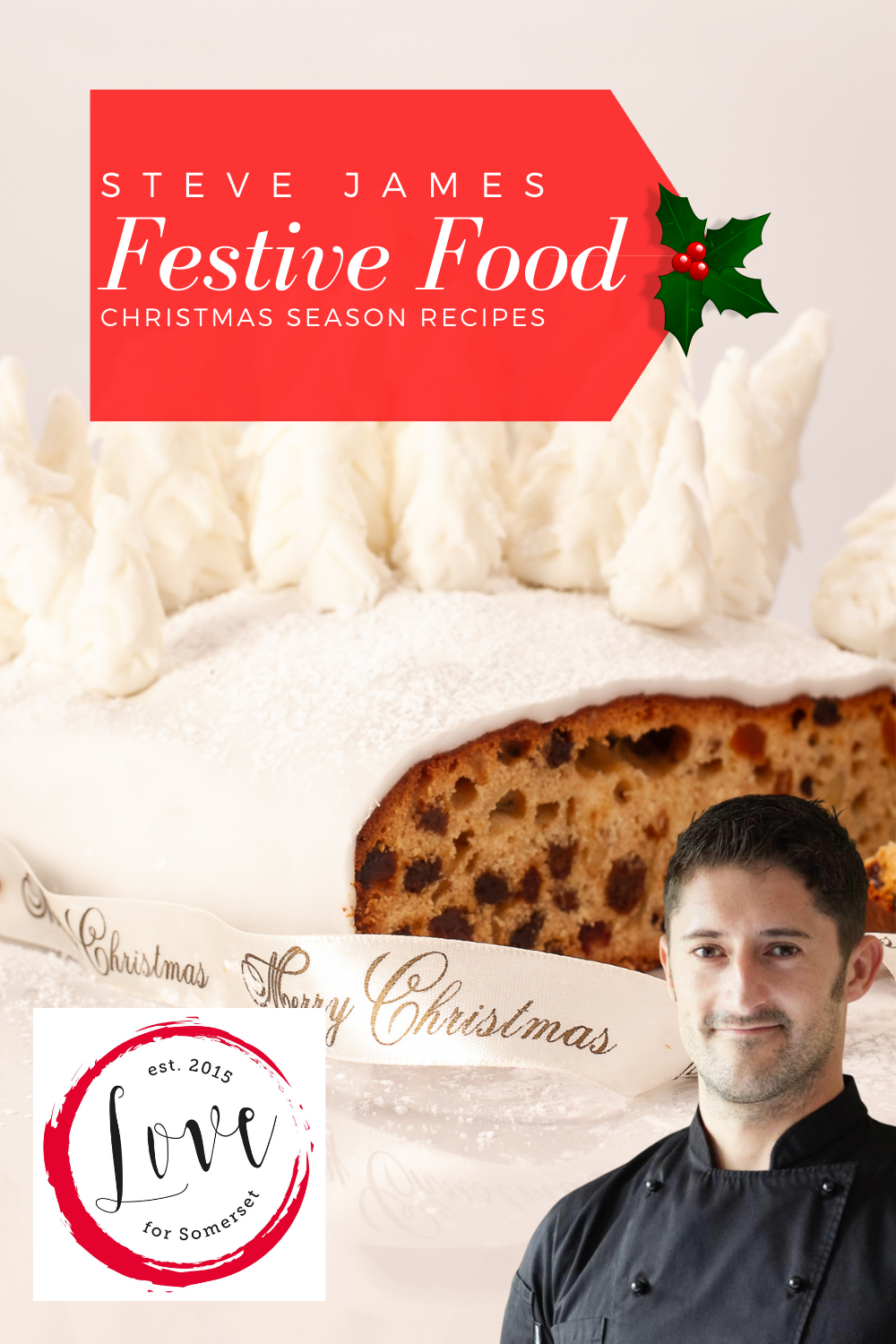 Follow Steve on Instagram | Facebook
BACK NEXT WEEK FOR YOUR NEW YEARS EVE RECIPES!
Check back in next week for the final two recipes to take you into your new year.