Rob Smith ( aka ATypeSmith) is a hugely respected and innovative creative photographer firmly rooted in wedding portrait and landscape photography. Rob is also our Editor at Love for Somerset having been running the hub with Matt since the start.  Starting out as a graphic designer, Rob runs a successful wedding photography business alongside his commercial web design work. Let's meet the man behind the hub!
All photos are kindly provided by and copyright of ATypeSmith.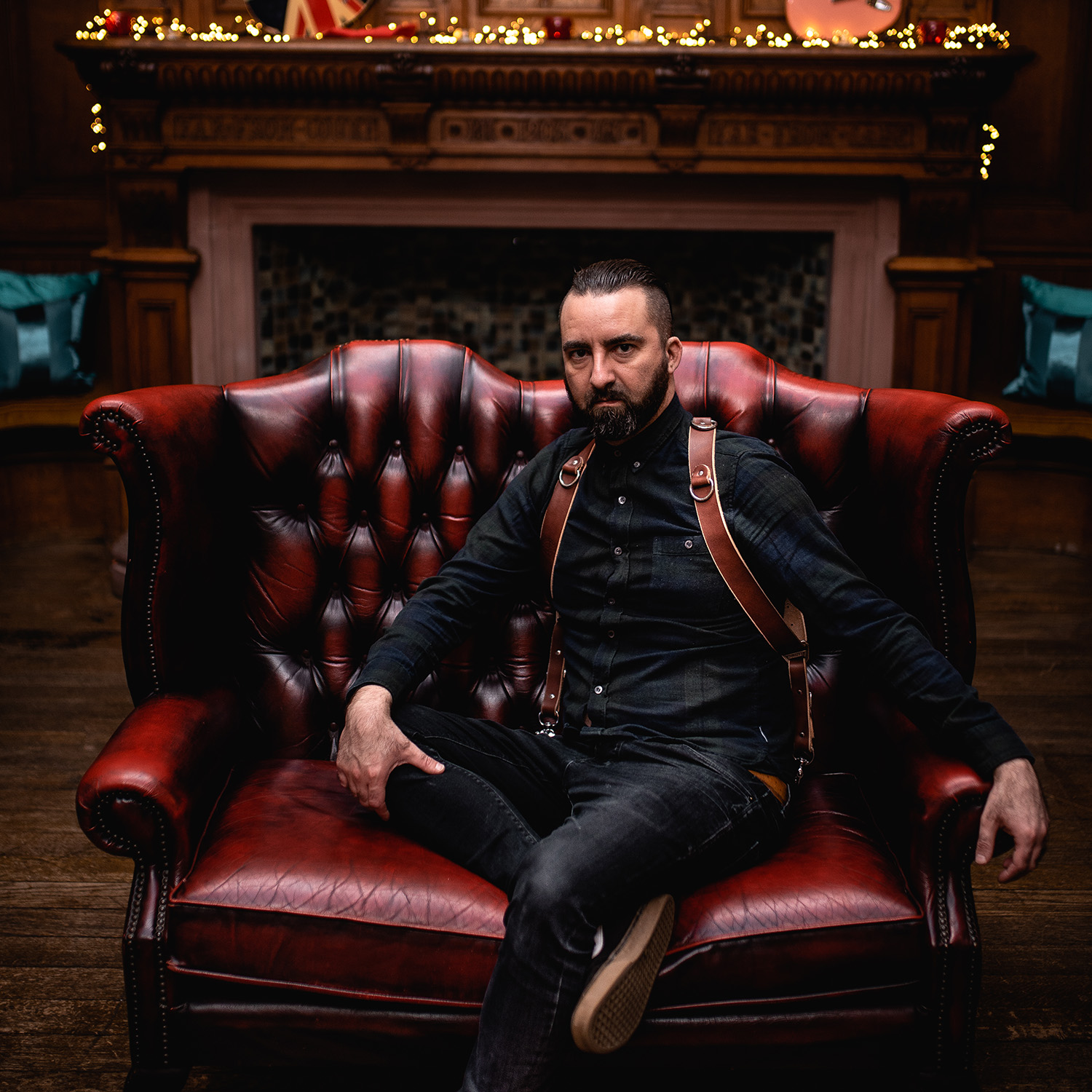 1. For the benefit of our readers Rob, tell me what your name is and where you grew up, what's your background and how did you get to where you are today?
Hi I'm Rob Smith, and I'm Somerset born and bred although I moved to Surrey whilst studying Graphic Design at University. With grand plans of moving to the big smoke, I moved back home to get a job and save some money to make the move, and somewhere between making new friends, meeting my future wife I fell back in love with the county and countryside where i grew up.
2. How did you get into photography?
I grew up around cameras as my grandad was an avid ametuer photographer who always had his Film SLR to hand. I remember being taken aback by this large 'Single Lens Reflex' camera (or SLR for short). Perhaps it was to do with the size of it, the myriad of buttons and functions, or the removable lens, but I was always drawn to it. I think this is where my obsession with 'Tech' came from at an early age. Obviously my own SLR was out of the question at around 10 years of age, but I quickly graduated through a series of Olympus compact film cameras, always seeking ones with more manual controls and a better zoom.
It was studying Graphic Design at both College and University that led me to Photography. Having taken a City & Guilds in Photography whilst at College, I learnt how to take an artistic approach to Photography as well as the practical side. This was also in the days before Digital Cameras, so learning how to develop our own film, and print enlargements was a key part of the process, but one that really makes you appreciate the art.
In 2000 whilst at College I was able to purchase my very first SLR and my first Nikon camera. A Nikon F65 SLR with twin zoom lenses. Little did i know at the time that the digital camera revolution was about to hit and that this would be my last film camera. Still, it harnessed my passion for creative photography and I was keen to learn new techniques and experimental styles. Whilst at University a few housemates were studying Photography, and one even had one of the first Digital SLRs bought at astronomical cost. Whilst they studied their course, I got to play with some medium format Hasselblads that they had rented from University stores.
Interestingly, the first digital camera I laid eyes on and used was a Sony Mavica that our Graphics Course at College owned. It was a massive hulk of a camera, that you inserted a floppy disk to save the images too. You could store something like 4 photos at full res on a single floppy disk, hence we got through quite a few on college trip to a packaging museum in Gloucester.
I kept up my love for photography whilst studying Graphic Design, shooting my own source imagery for some street inspired projects, but the temptation to shoot Digital images grabbed me with my first purchase of a Sony Cybershot 3.2mp camera around 2003. This was also the around the time that Camera Phones were coming out, so i picked up an LG Flip phone with rotating 360 camera that shot at a paltry 0.6mp
Following my graduation from University, I concentrated on my early career as a Graphic Designer and photography fell by the wayside for a good few years, until my sister bought me a cheap plastic Lomography camera. This sparked the memory of the fun that photography used to bring me, so I then purchased an original Lomo LCA Russian camera (hence where the name Lomography come from for the popular photography movement). This was a semi manual camera, with rudimentary exposure meetering and 3 preset focus distances operated by a lever. I went full attack on the analogue Lomo movement, purchasing a few other cameras, a wideangle lens attachment and even tried my hand at cross-processing, whereby you shoot a film or slide film and process it in the chemicals for the other process to create interesting colours. This being 2009, film and processing costs had become very expensive, and the lomography movement was getting big business with Hipsters. I decided that I was better off selling my collection of 'cool' gear at a profit, and putting the money into a Digital SLR.
This was not to come to fruition for a few more years however, as my camera fund got used as a house deposit, and then to buy a new car. In the interim I kept this love for shooting alive, playing with 'fun apps on my new iPhone, such as Hipstermatic (deserves its own explanation at some point), and then Instagram in its first iteration. Fast forward a few more years however and Matt, (Queue our founder Matt Spracklen) sold me my first Nikon DSLR (Hurray). Ok technically he sold me his dad's Nikon D7000 crop sensor DSLR and 16-85mm lens for a price that I couldn't refuse.
This quickly got me back into photography with a storm, followed by a slurry of new camera gear which in turn led to me shooting weddings alongside our founder Matt. Having shot 20+ weddings with Matt, I've since established myself as both a wedding and commercial photographer in the local area and have recently shot a wedding at the beautiful Tunnels Beaches venue in North Devon. I love shooting weddings and capturing the special day of couples and am firmly rooted in the wedding industry, having also worked the designer on Wedding magazines Rock & Roll Bride for Cat Williams and Wedding Ideas Magazine for Giraffe Publishing (Now Chelsea Magazines) during my career.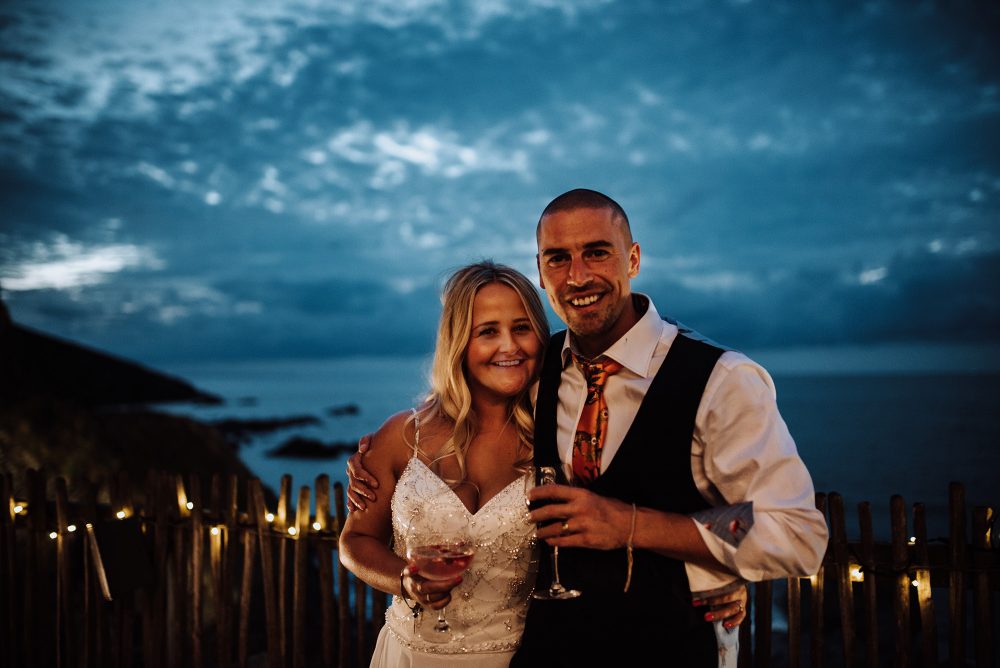 Shooting Elisa and Adam's wedding at Tunnels Beaches Resort, Devon.
3.  What do you love about your job in photography/social media and Love for Somerset?
First and foremost, I love the creativity that photography offers. Having only ever worked in the creative industry I find photography a great extension of my self expression and it offers a more unique opportunity to develop and share my own personal style than my Design job, which is largely focused on commercial work.
I love the opportunity that @Loveforsomerset has given me in the wider community. I've worked alongside Matt growing the channel from 1k when I came aboard to over 14k that we are today. I've met loads of great people along the way, befriending many local photographers through Instagram and later in person at Instameets, built relationships with @igersbath and @igersbristol as well as @visitbath more recently with our Insta takeover on their channel.
I've also made friends for life, with other local creators that I met at both our @LoveForSomerset and @LoveForDorset Instameets along the way, whom i'm constantly in touch with and have even gone on to work together at Wedding Shoots.
I think for me, the social side of the current photograph scene is what matters most. Whether it's joint collaboration, the passing of information and technical help, or simply going out and shooting together. It almost reminds me of the kind of community spirit that you get on close knit online forums.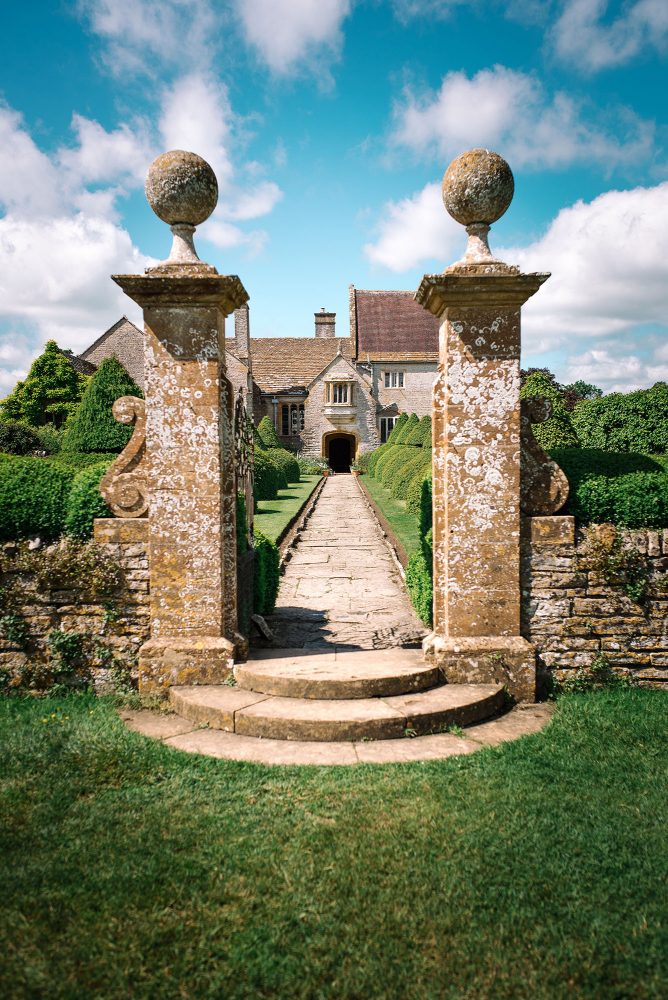 4. Who inspires you?
This is a tricky one as there are so many great photographers and creatives out there. Whether big or small, I'm always looking at others work and learning to look at every scene in a different way. I think originality and out the box thinking is the most important factor in photography these days where everything has been done before. You only have to look at drone shots from about 4-5 years ago to recognise this. They were truly original because they were captured from a new point of view, whereas now everyone has a drone and its almost taken a lot of the interest away from it for me. Of course they're still great shots, but we now see the same Ariel views of all the iconic landmarks.
So for me (and my inspiration is varied across disciplines) I find Sam Hurd @iamthesam a genuine original creative in the wedding and portrait scene, Kevin Mullins @kevinmullinsphotography brought reportage photography to the mainstream within wedding circles, and opened the worlds eyes to the magical qualities of the FujiFilm X-Series cameras. Then there's killer portrait shooters such as Kai Bottcher @kai.boet whose instagram feed is full of beautiful ports.
Bringing it back to landscape photography, the calming scenes that are typical of @wolfpic always astound me as do the striking compositions and killer wide angles from @plipanda, or the dramatic adventure shots by @_fabiozingg. Then there's the likes of @tobishinobi @drewbuckler or @josh.perrett who have taken creative photography to another level after starting our from humble beginnings.
Of course, inspiration comes from all around us, and many local photographers (and friends) inspire me daily, such as my good friend Matt Spracklen @mattspracklen Ben Dunford, @whoisbenjamin Ryan Carrington @thiscarrington Sam Binding @sambinding and Oliver Jordan @mr.ollly who are all names (other than Matt) that i met through this very channel.
5. Why Somerset?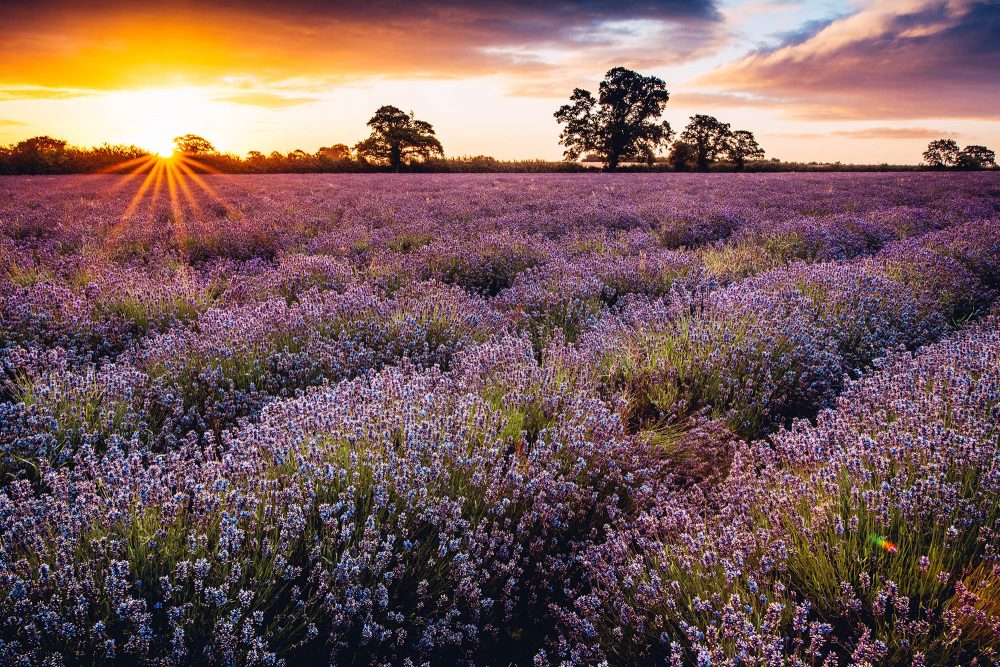 Simply because Somerset, is the place I call home. From a photographers point of view, it would be easy to surmise that it's the poorer sibling of Dramatic Dorset due to the vast coastal icons that Dorset has to offer, but I believe that (on our instagram channel) we've shown the diverse beauty and lesser known landscape spots that Somerset has to offer, that can easily rival the likes of Dorset and other neighbouring counties. You've only got to visit Kilve Beach, Berrow Beach, Burnham's Lower Lighthouse, Cheddar Gorge, Chew Valley Lake, Frome Lavendar Farm, Exmoor, The Quantocks or the fabulous Somerset Levels and all their wildlife, to sample some of the diversity that Somerset has to offer.
And that's without the delights of Glastonbury and Wells, which if you've never been to I would highly recommend spending a whole day exploring the Tor, Glastonbury Abbey, Wells Cathedral, Vicars' Close, Bishops Palace and Gardens as they are all such Wonderful places to explore and photograph.
6. What's next for you?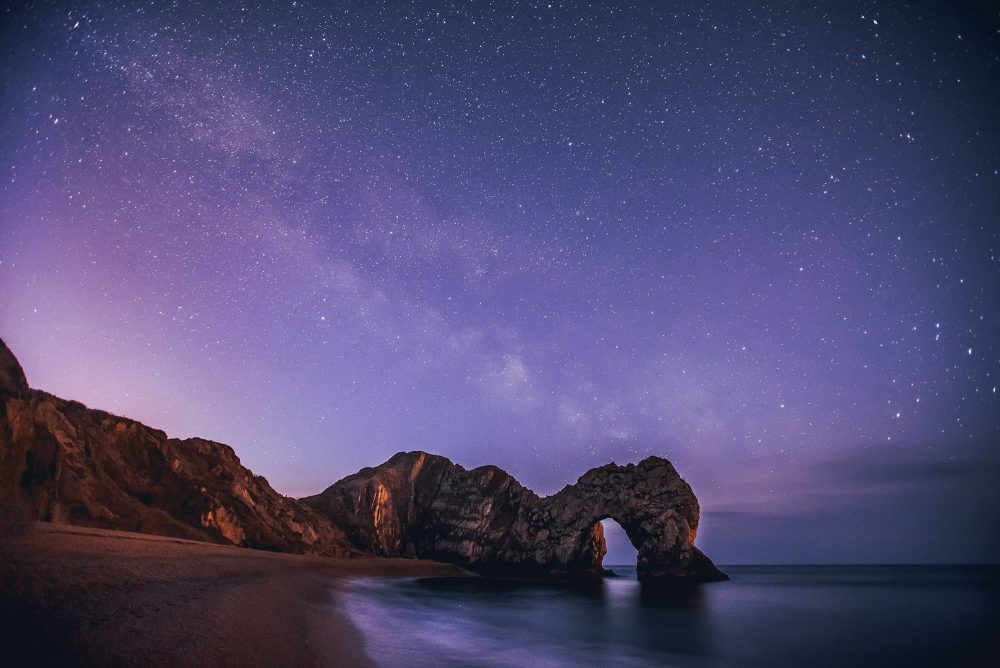 For me, I'm amidst bringing up my own family here in beautiful Somerset and can't wait until my son Archie can graduate from his point and shoot camera from 2005 to a more creative setup once he reaches the age to appreciate the art. It'd be my dream to take him out at the crack of dawn for sunrise or to capture sunsets at the north coast.
In the meantime, I'm continuing to enjoy my own creative photography, capture shots of Archie and Connie growing up and shooting as many Weddings as I can alongside my design work. Once the kids are a bit more grown up, I look forward to getting out and capturing more landscape shots with maybe a child or two in toe.
Check out Rob's website: ATypeSmith
Follow Rob on Instagram, Facebook and Twitter
Somerset Stories interviews notable Somerset creatives from the successful Love for Somerset Instagram hub. Showcasing our unique community is something we love doing on Instagram and here on the website too.