Street Art that makes you stop in your tracks has fast become Bristol's hallmark.  With talented urban artists and a creative buzz, the cool art scene is setting Bristol apart with edgy thought pieces.
Ever wanted to shoot some street art yourself? Read our list of where to find street art or urban photographers | Bristol edition.
Banksy Street Art and Walking Tour
Firstly, did you know it's believed that Banksy hails from Bristol?  Well there are rumours of course…but his identify still remains unknown! Which makes it so much more appealing! I love that it's all such a mystery.
It's believed Banksy comes from London originally, but came to Bristol.   And evidence of this is spread far and wide around Bristol's streets.  It's not uncommon to look down a seemingly normal street and have a Banksy staring back at you! Which is so cool.
'Girl with a Pierced Eardrum' and 'Well Hung Lover' are enjoyed by thousands of visitors to Bristol each year.  Take the Banksy Walking Tour.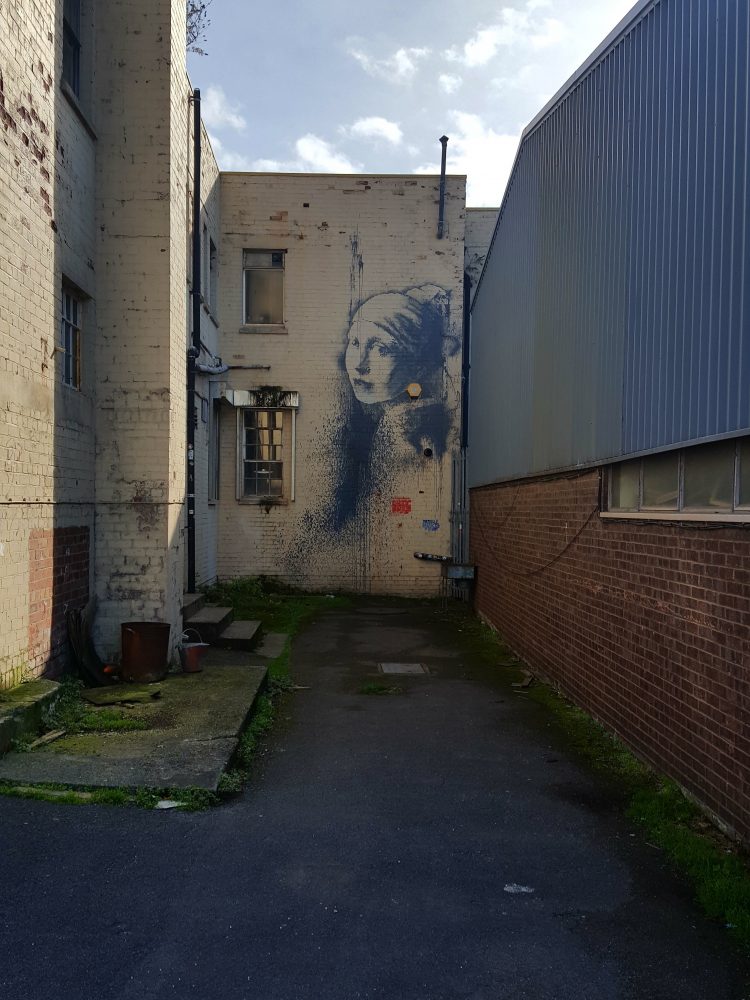 Well Hung Lover….The council have left the blue paint, actually vandalism to the piece.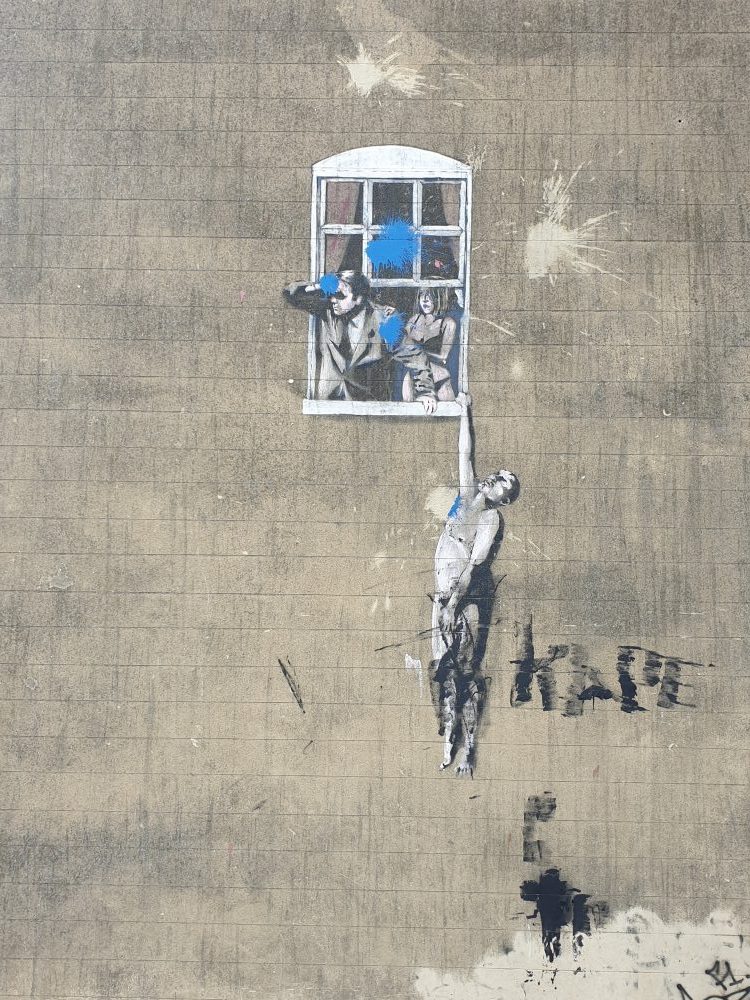 Secondly, Upfest artwork can be found in and around the North Street area of Bristol. Upfest is an annual street art festival takes place in Bristol, although they took a break in 2019.
Find the Upfest Gallery and browse the streets for street art, including this origami inspired kingfisher by @annatomix.
Upfest has cemented Bristol as a centre for urban art in the UK.  Many of the photos in this post are from the street art festival Upfest 2018.  All photos are credited to Claire Greville of This City Mum.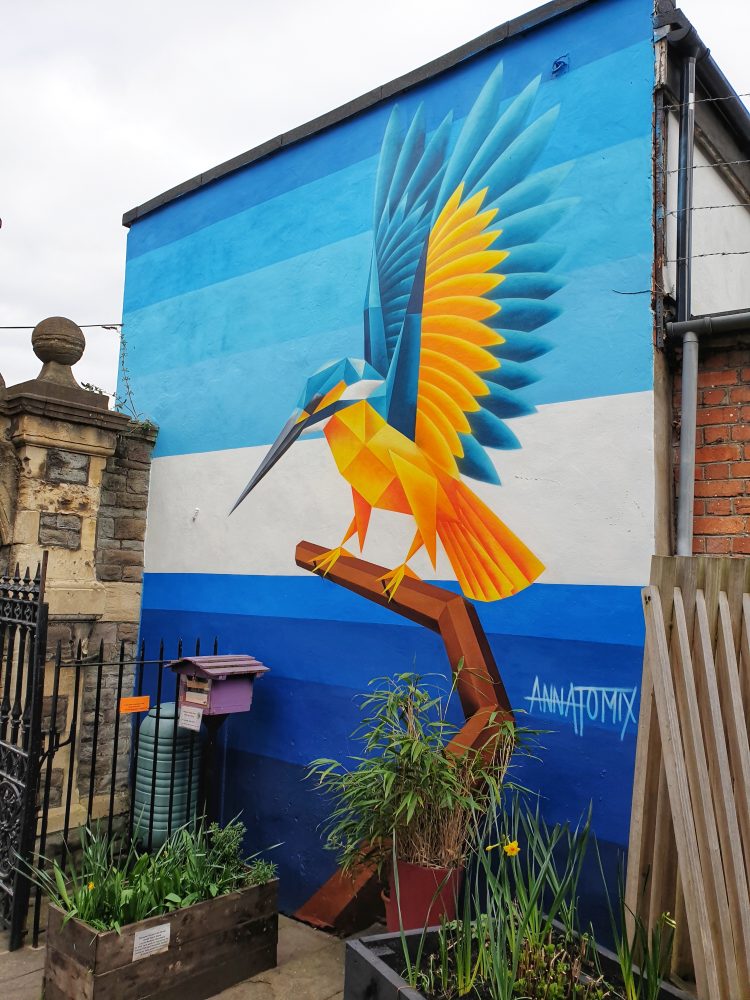 Bedminster
Also from Upfest 2018, this huge wall piece uses every angle of the building to great effect.  A rainy day in Hong Kong. The colour ways are breathtaking, especially set against the grey sky and hardness of the pebbledash building.  This work is by @dankitchener.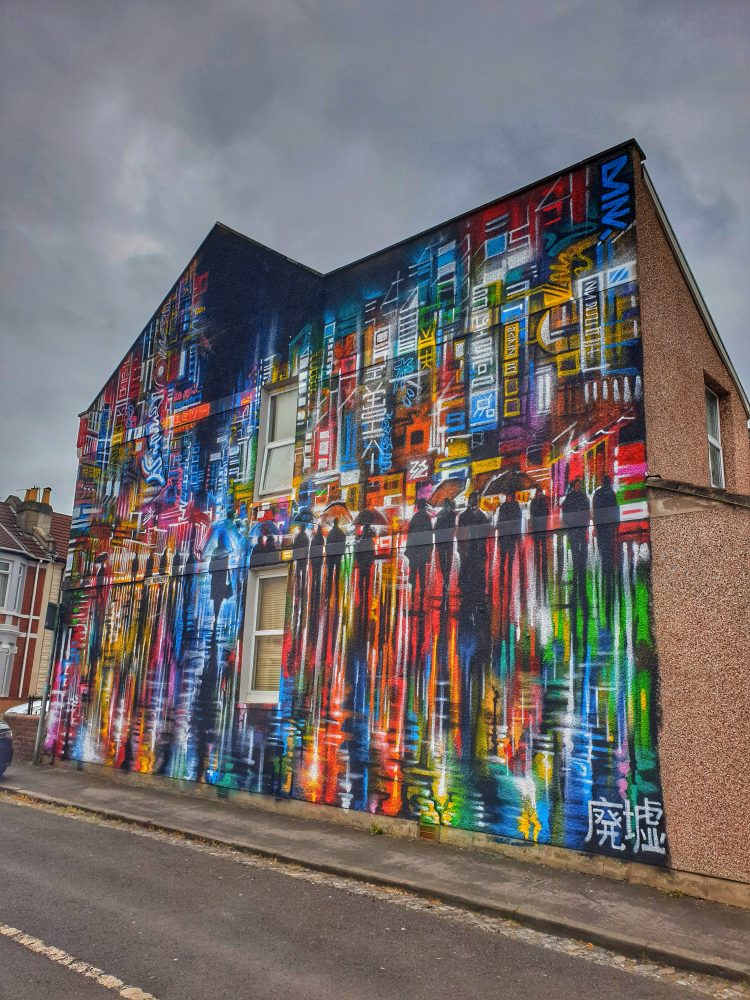 Picton Street, Montpelier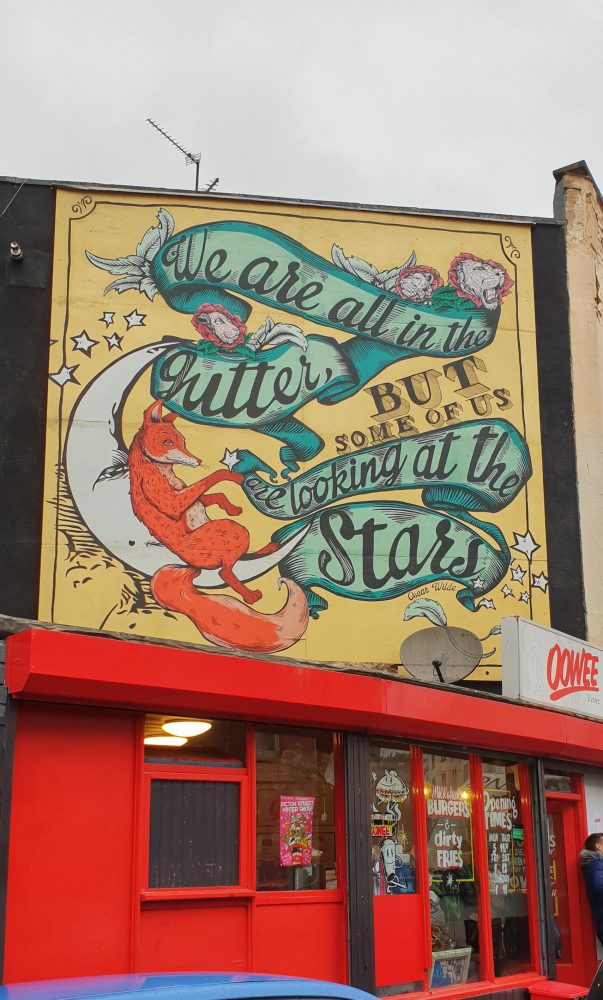 Love this Oscar Wilde quote street art in Montpelier.
Find out more about Street Art in Bristol.
Finally, check out these other guides to the best places to find street art for urban photographers in Bristol!
Are you an urban photographer in Bristol? Don't forget to tag us on Instagram using #loveforsomerset for a chance to be featured in our social hub.
This post has been written with contribution and local Bristol knowledge from @thiscitymum. Check out her awesome account for more street art photos!