Celebrate the 30th anniversary of Wallace & Gromit at Montacute House, the inspiration for Tottington Hall in the Oscar™-winning film, The Curse of the Were-Rabbit.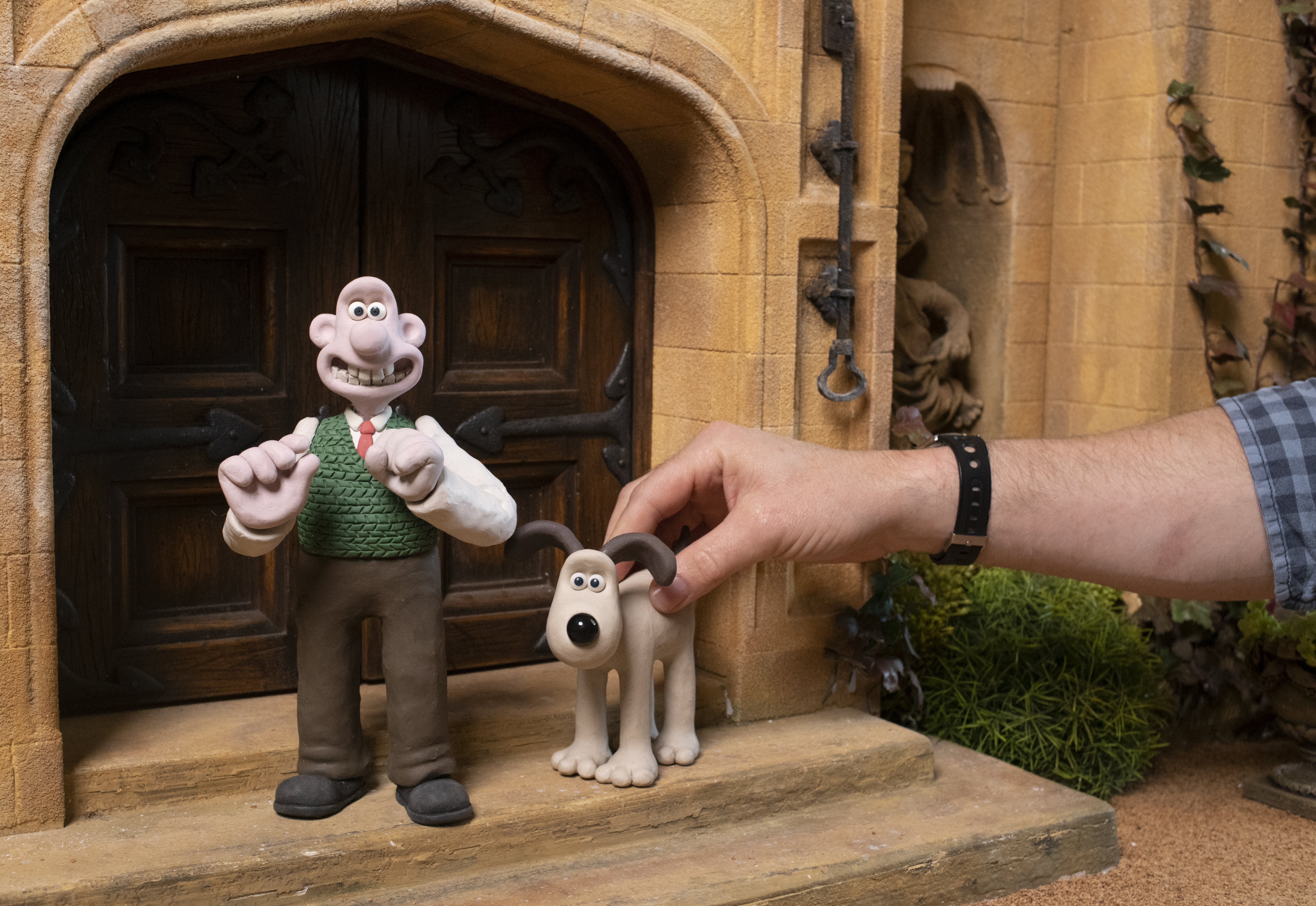 The Curse of the Were-Rabbit is part of the Wallace and Gromit series created by Nick Park. The film follows good-natured inventor Wallace and Gromit, his trusted companion in their venture as pest control agents.  They come to the rescue of a village plagued by haphazard rabbits before an annual vegetable competition.
The pesky rabbits make an appearance in all kinds of amusing places in the huge model.
Celebrating this special anniversary, world-renowned filmmakers Aardman are teaming up with the National Trust for a season of inspiration.  Including a display of some of the creative materials used in the filming process, a Wallace & Gromit garden trail and model-making workshops.
Montacute House inspires Tottington Hall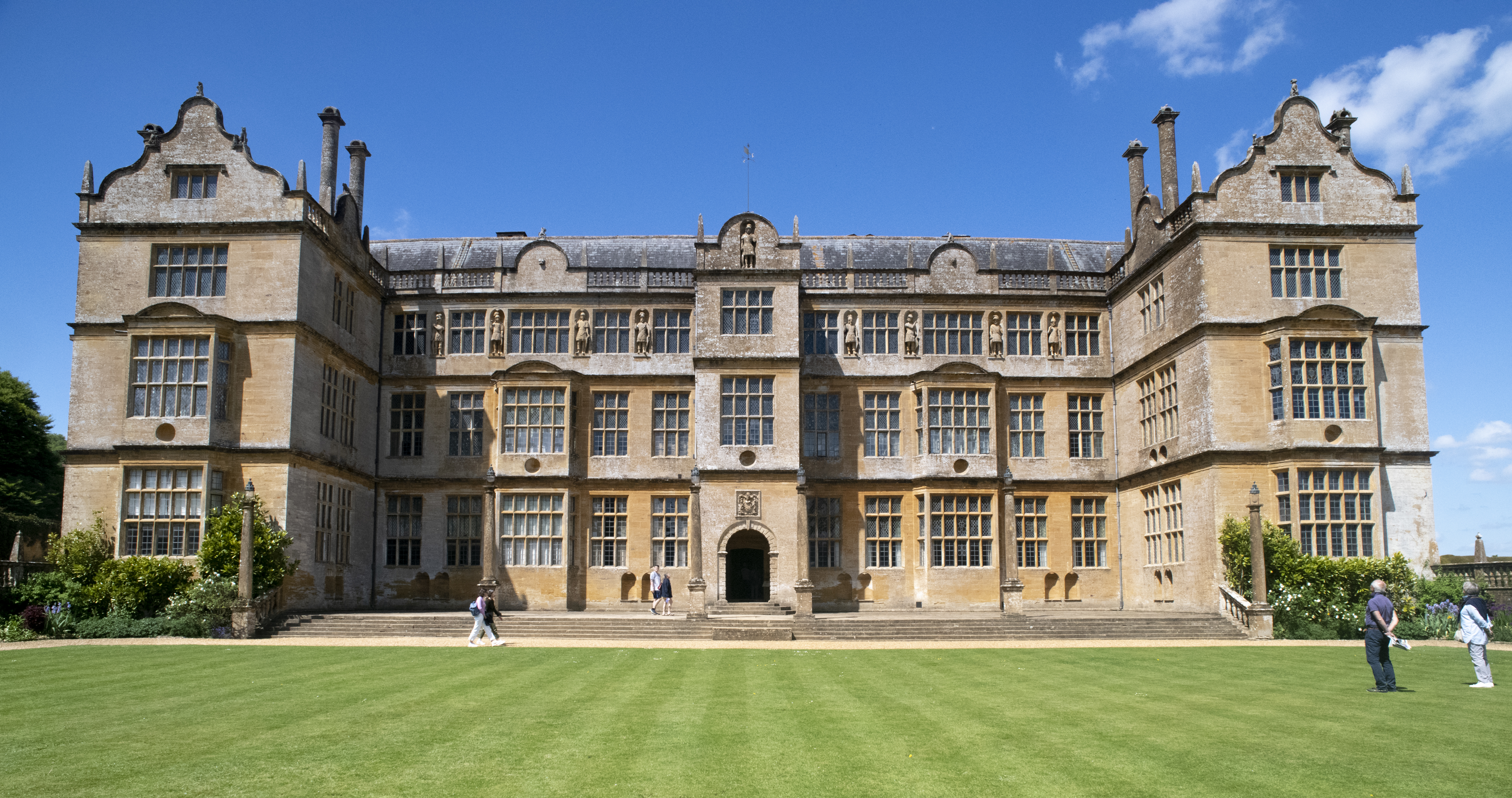 Re-imagining the stunning Elizabethan house, taking pictures and measurements of the interior, the exterior and the parkland.  It was then transformed into Tottington Hall.  Made by hand, Aardman skilled crafts-people created a manor house in stark difference to Wallace and Gromit's normal life. Hailed as national treasures, we've taken Wallace & Gromit to our hearts over the last 30 years!
Merlin Crossingham, Creative Director of Wallace & Gromit at Aardman, says:
'Wallace & Gromit live a simple life and to be called to work for Lady Tottington of Tottington Hall is an honour, so it was vital that Tottington Hall had instant graphic impact of grandeur, an architectural statement of the British upper classes. It let the audience understand Lady Tottington's position relative to Wallace & Gromit immediately.
He went on to say:
Often the best way to represent something in an animated world is to use reality as a springboard. So while Tottington Hall is not a copy of Montacute House the inspiration is clear.'
Tottington Hall is unveiled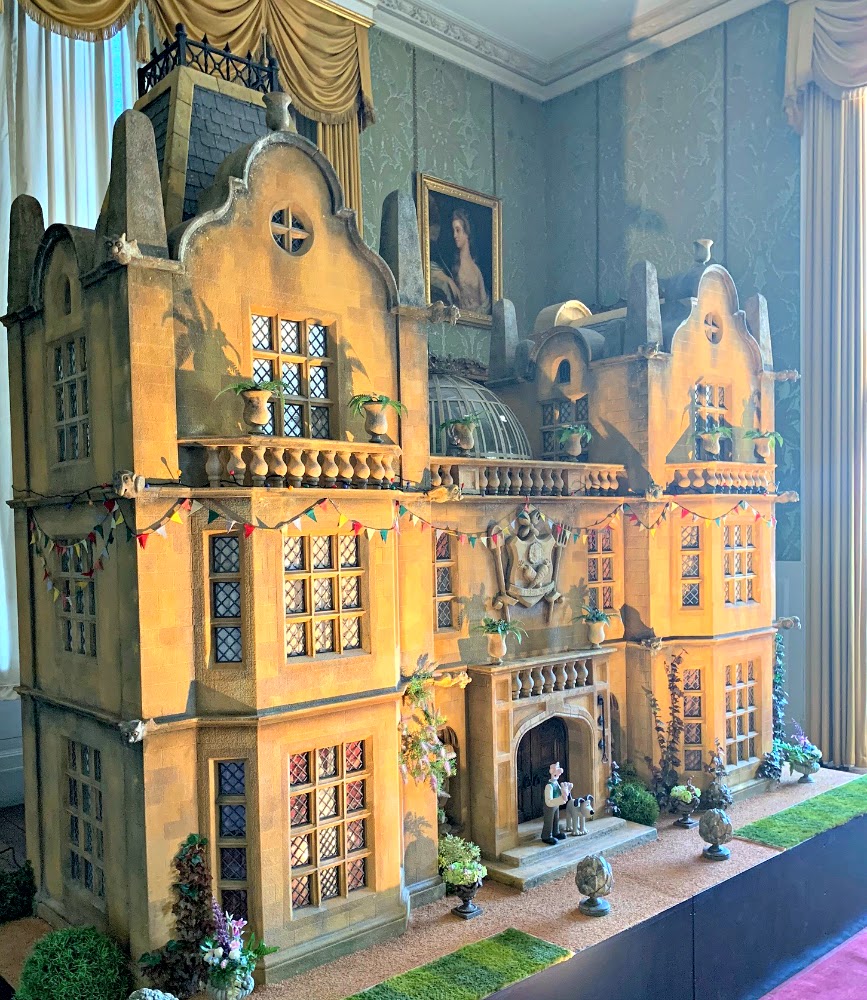 Merlin unveiled Tottington Hall at Montacute House to local press on Tuesday 21st May, ahead of launch to the general public on Thursday 23rd May 2019.  Joined by the only existing Wallace and Gromit models currently in existence.  The lovable duo posed in front of Tottington Hall, before heading on their travels with Merlin.
Model making with Aardman at Montacute House
There is also the opportunity to dig deeper into the world of Wallace & Gromit.  Join a model-making workshop with an Aardman expert on hand to help encourage any budding animators.
Keri Phillips, General Manager at Montacute House, says:
'We are thrilled to have the model of Tottington Hall come to its spiritual home, Montacute House, and to celebrate the anniversary of the fantastic Wallace & Gromit.'
She adds:
'Montacute House is an inspirational place, and it is always interesting to see how that manifests for different people – it's wonderful to know that the creative minds at Aardman draw upon such special places in the South West.'
'Get inspired at Montacute House' runs from 23 May to 4 November 2019.  For more information, to book your timed ticket to see the display or a place on a model-making workshop please, visit www.nationaltrust.org.uk/montacute-house.