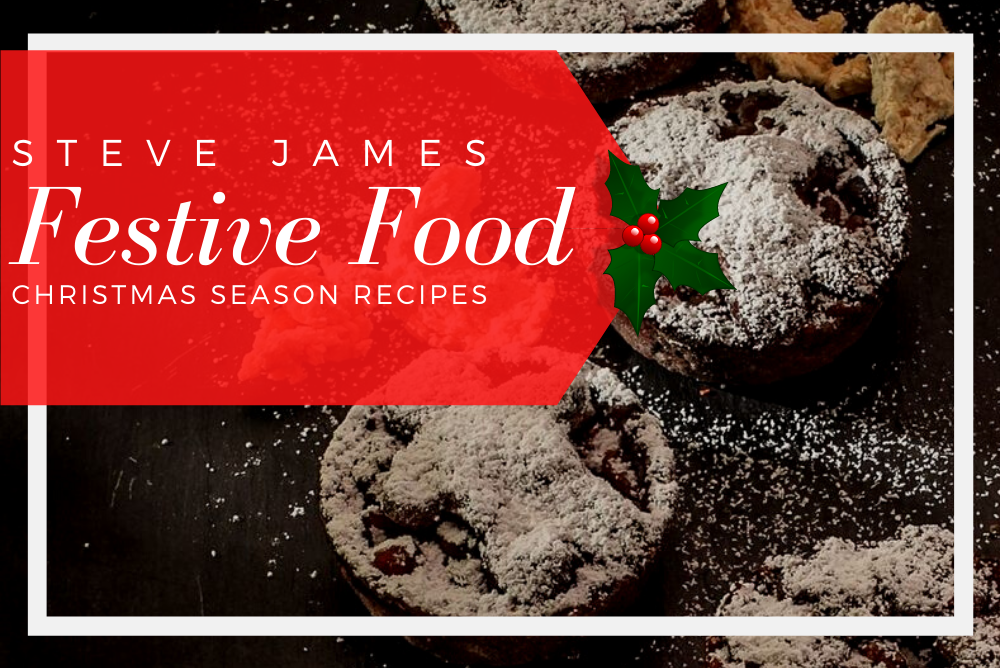 Welcome to Festive Food.  We want to kick off your Christmas season with some joy and yumminess.  Starting with Chocolate and Cherry Mince Pies with Sloe Gin Butter.  YUM!  You'll love this recipe.
2020 has been hard, we've learnt a lot about ourselves and others.  More than ever kindness and love will endure.  Whether you're able to spend Christmas with your loved ones or not, we truly hope you feel the spirit of togetherness that great food brings.  We'll be sharing a new festive recipe each week for you to print, save and cherish for years to come.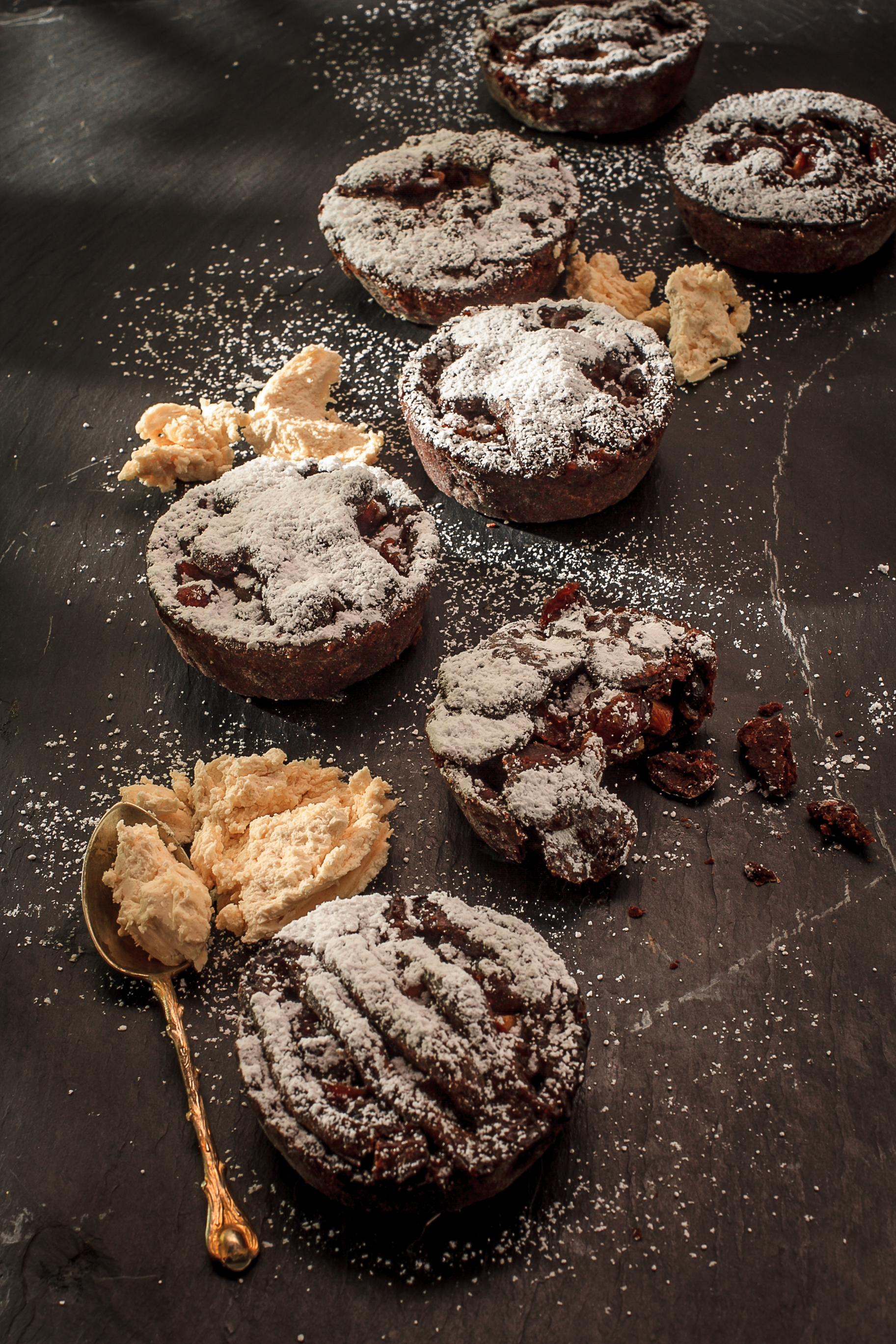 MEET THE CHEF
Firstly let's thank the chef, these recipes are a true gift from all of us to you.  Steve James is an exceptional Somerset chef and the LFS team were lucky enough to be treated to Steve's autumn menu two years ago.  We remark to this day how epic the whole evening was.  Passionate about using locally sourced ingredients and businesses where possible, we'll make sure to highlight where a Somerset brand has been used.
All of these recipes have been kindly created EXCLUSIVELY for Love for Somerset so make sure to tag us and Steve in your makes and bakes to be featured on Instagram stories.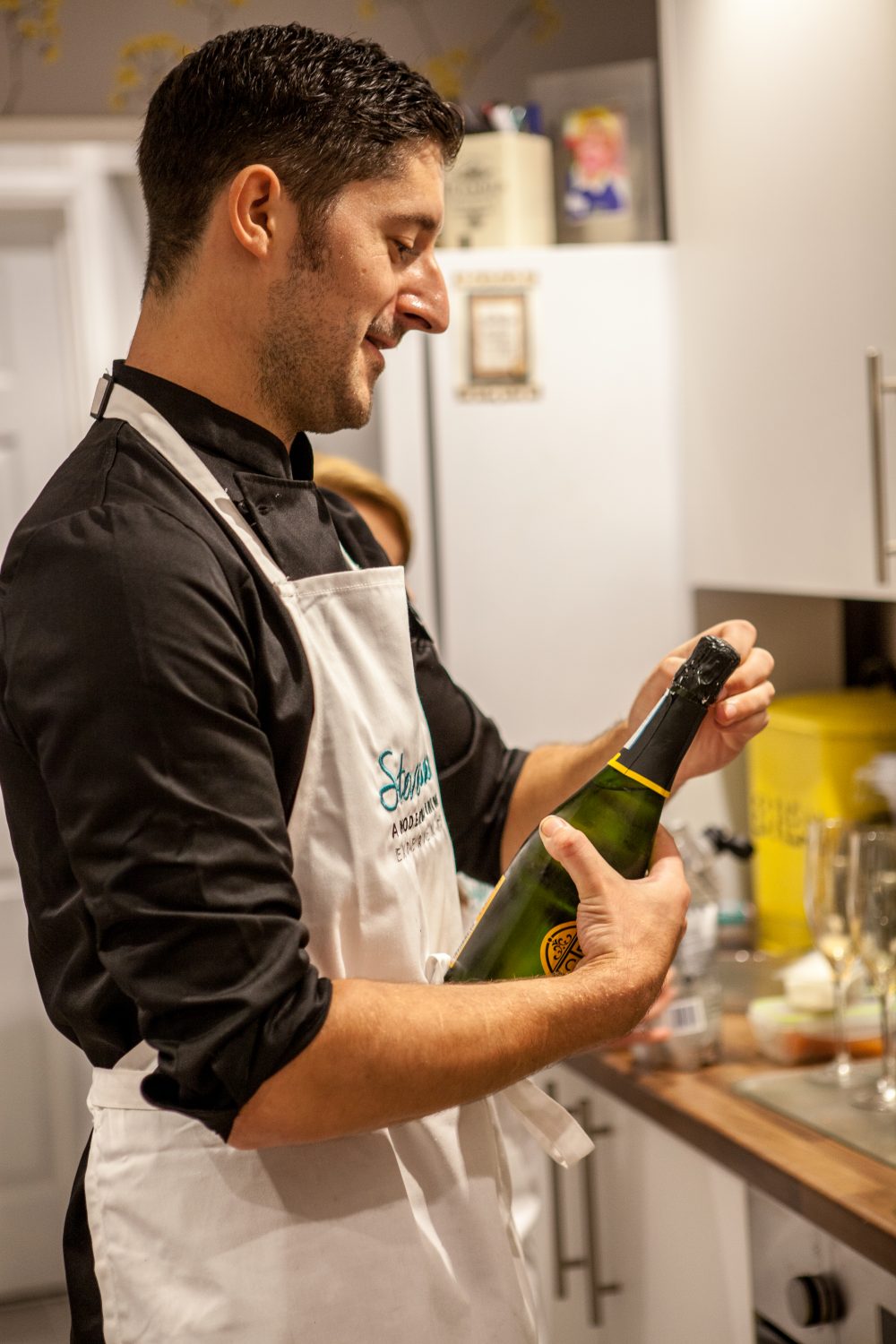 ABOUT STEVE JAMES
I've had a passion for cooking and food since an early age which around six years ago I decided to make a career change and pursue my dream job. I started working with Lesley Waters, most well known for being on Ready Steady Cook, at her cookery school where I am now one of the teachers.
Since starting work with Lesley I realised that this was the career path I wanted and so Steve James Ltd was created. I am a personal chef, so I can come to your house and cook for you. Since opening five years ago I have been awarded 17 awards, including the most recent ones, Lux Life Magazines Food and Drink Awards Best Personal Chef in Somerset 2020 and Somerset Life Food and Drink Awards 2019 Chef of the Year.
EASTFIELD FARM SHOP AND VENUE
When the Coronavirus pandemic started, I wasn't able to continue cooking for people in their own homes whilst in lockdown so lead to me baking for the local community. Everyone really enjoyed it and we realised there was a real need for a local shop in our village, Tintinhull, just on the outskirts of Yeovil. So Eastfield Farm Shop was created, selling lots of local fresh fruit, vegetables, jams, curds, chutneys cheese and many other items and our latest addition is a machine from the Dorset Dairy Co. You can also come and visit the animals, we currently have pygmy goats, soay sheep, ducks, geese and 3 very friendly dogs.
At Eastfield Farm we also host regular pop-up restaurants serving different themed menus throughout the year, takeaway evenings and you can also book private dining evenings ranging from couples to groups. We also host other events throughout the year which can be found on the Eastfield Farm Shop and Venue and the Steve James Ltd Facebook and Instagram pages.
I hope you print off and enjoy these festive recipes as much as I've enjoyed creating them.
Food photo credit Dorset and Drink photographer 
CHOCOLATE AND CHERRY MINCE PIES WITH SLOE GIN BUTTER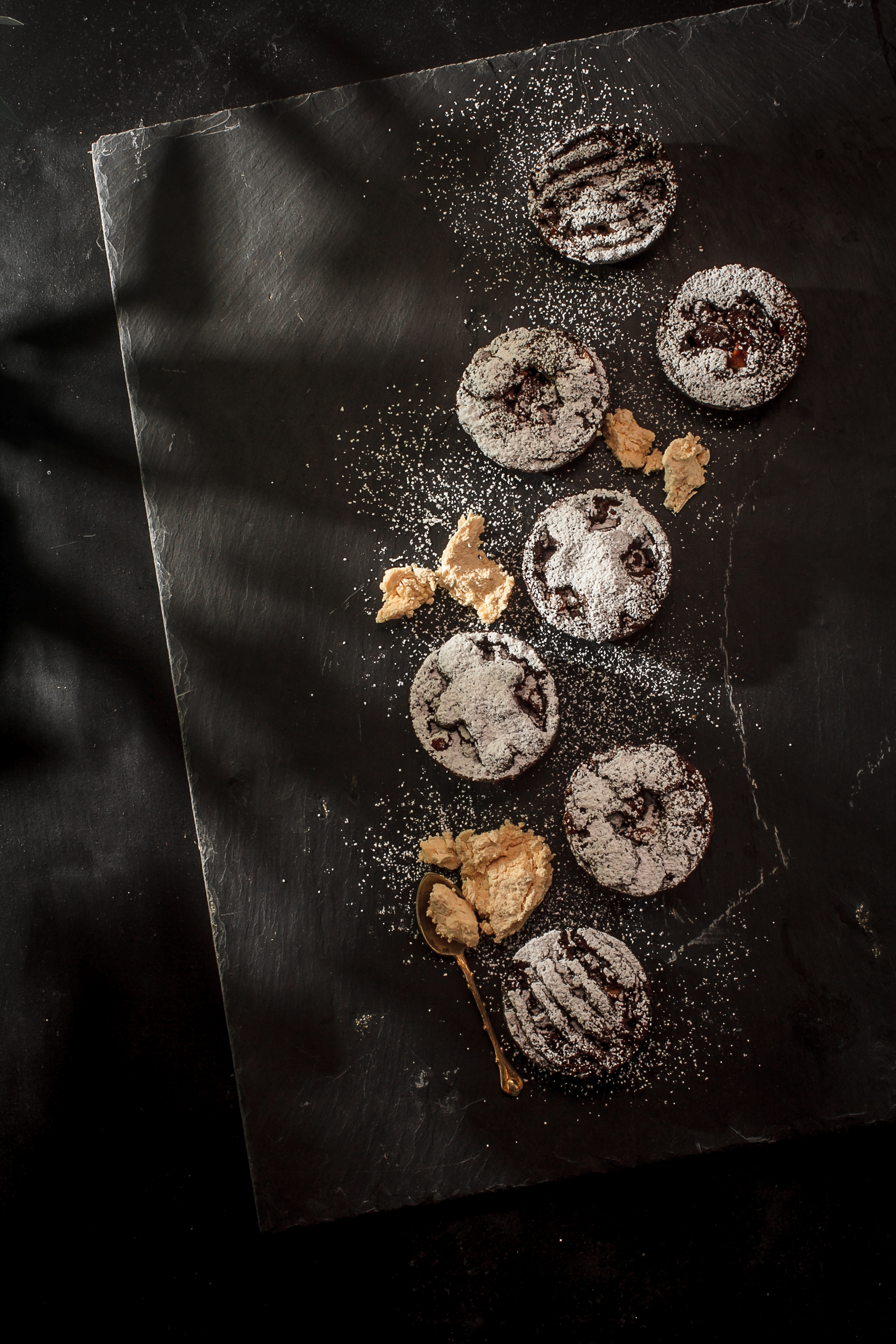 FROM US TO YOU – FREE PRINTABLE RECIPE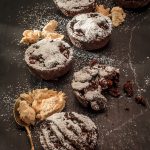 Print Recipe
Chocolate and Cherry Mince Pies with Sloe Gin Butter
Festive and delicious mince pies with a boozy, chocolately twist.
Equipment
mixing bowl

food processor

stand mixer with whisk attachment

10cm & 7cm circle cutter

sterilised jar

sieve

12 hole cupcake/muffin tin

Rolling Pin
Ingredients
175

g

dried cherries

75

g

mixed dried fruit

4

tbsp

kirsch

40

g

chopped hazelnuts

70

g

beef or vegetable suet

1

whole

zest and juice of an orange

1/4

tsp

cinnamon

1/4

tsp

ginger
Chocolate Pastry
280

g

plain flour

60

g

cocoa powder

125

g

icing sugar

plus extra for dusting

1/2

tsp

salt

200

g

cold unsalted butter

plus extra for greasing

1

tsp

vanilla

2

medium

eggs

+ 1 egg for brushing
Sloe Gin Butter
250

g

room temp butter

75

g

sieved icing sugar

50

g

caster sugar

75

ml

sloe gin
Instructions
For the Cherry Mincemeat
Place the cherries, dried fruit and kirsch in a bowl and give it a good mix, cover and leave to soak overnight. The following day add the rest of the ingrediants and place in a saucepan. Heat gently until it's just boiling and everything has melted together. At this point you can store the mincemeat in a steralised jar to mature it but it also has a lovely flavour to use right away once cold.
For the Chocolate Pastry
Sieve the flour, cocoa, icing sugar and salt and place into a food processor. Cut the butter into cubes and add to the flour mix. Blitz together til fine breadcrumbs form. This can also be done in a bowl by rubbing the flour mix and butter together with your fingers.

Add two eggs and vanilla and mix together until a soft dough forms. If it's dry, add a tbsp of cold water to bring it together. Don't overmix this will make the pastry tough.

Wrap and chill in the fridge for at least an hour.

Heat the oven to 200c fan
To make the mince pies
Grease a 12 hole cupcake/muffin tin.

Roll out your chilled pastry until about 3mm thick.

Cut out 12 circles large enough to line the base of one hole and up the sides, approx a 10cm cutter should work and it depends on the size of the holes.

Place the pastry in the holes and fill them with 1 1/2 tsp of cherry mincemeat.

Beat an egg (or use the leftover egg if you have enough) and brush over the top of the pastry.

Re-roll the pastry if needed and cut out 12x 7cm lids and place on top by pressing round the edges to seal.

TOP TIP: Don't glaze the tops with egg as it leaves odd looking marks.

Cut a hole in the top and place in the oven for 15-20 minutes until the pastry feels crisp.

Remove from the oven and leave to cool completely before removing from the tin.

Dust with extra icing sugar before serving.
For the Sloe Gin Butter
Place the butter and both sugars in a stand mixer fitted with a whisk attachment, or a bowl with an electric hand whisk.

Beat the butter and sugar mixture until pale and fluffy.

Very slowly pour in the sloe gin.

TOP TIP: If you add this too quickly the mixture will split so the slower the better.

Once all the sloe gin has been incorporated spoon into a dish and refridgerate until need.

Recipe created by Steve James of Steve James Personal Chef
NEXT WEEK – SMOKED SALMON CERVICHE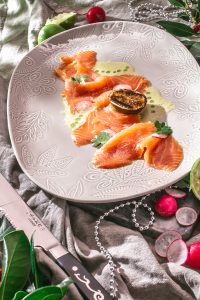 Come back next week for the next recipe, Smoked salmon ceviche with tiger milk and coriander oil.
Follow us FOR SOMERSET INSPIRATION
Follow Steve FOR MORE FOODIE HEAVEN
Food photography DORSET FOOD AND DRINK PHOTOGRAPHER