When Elements Boutique Spa got in touch to offer Love for Somerset a day of relaxation and rejuvenation in return for a review it was a no-brainer.  Reviewing local hidden gems are a speciality and spa retreats in the county definitely fall into that category.  People with hectic lives are realising that taking time out, using essential oils for self care and incorporating R&R into a hectic life reaps rewards. On a winter day in February we headed to Middlezoy on the Somerset Levels to experience relaxation with Elements Boutique Spa.  This review takes in elements such as ambience, value for money and relaxation.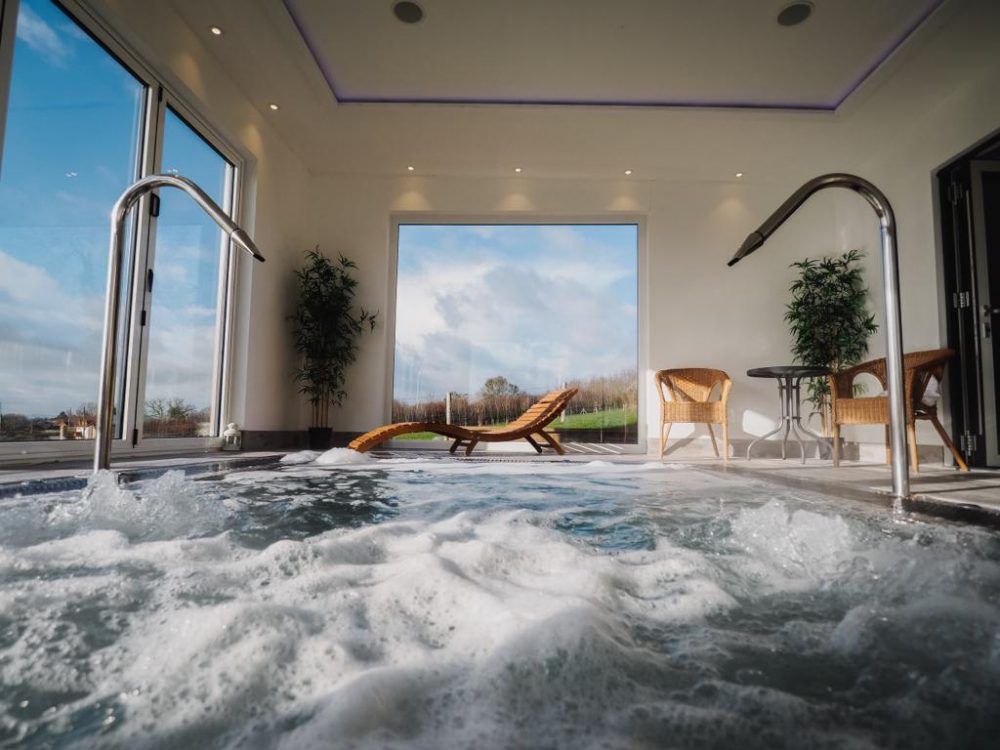 Firstly, winning GOLD for Best Newcomer set the standard from the beginning, we were expecting great things. However, neither of us expected our day to deliver quite as much as it did.  Floored firstly by the shimmering pearlescent pool with whirlpool elements + views the die for, coupled with an experience shower, hot beds and modern steam room.
Secondly, we were struck by how close it was to where we live.  Relaxing is tricky when running from a photo shoot, to a promotion, to a client meeting. Self care takes a back seat and spare moments meant for rest are more likely spent checking emails and returning calls.  Elements Boutique Spa being on our doorstep is heaven sent.  To have a day of relaxation so close by makes it easier than ever to prioritise self care
We experienced lunch which is authentic, home cooked food from the cafe on site.  An example of food on offer included delicious melty toasties, lasagne and homemade cakes.
Moving on to our treatments we both chose an aromatherapy massage where our bodies 'chose' the oil it needed on the day.  Read further for more info on the massage and the oils on offer.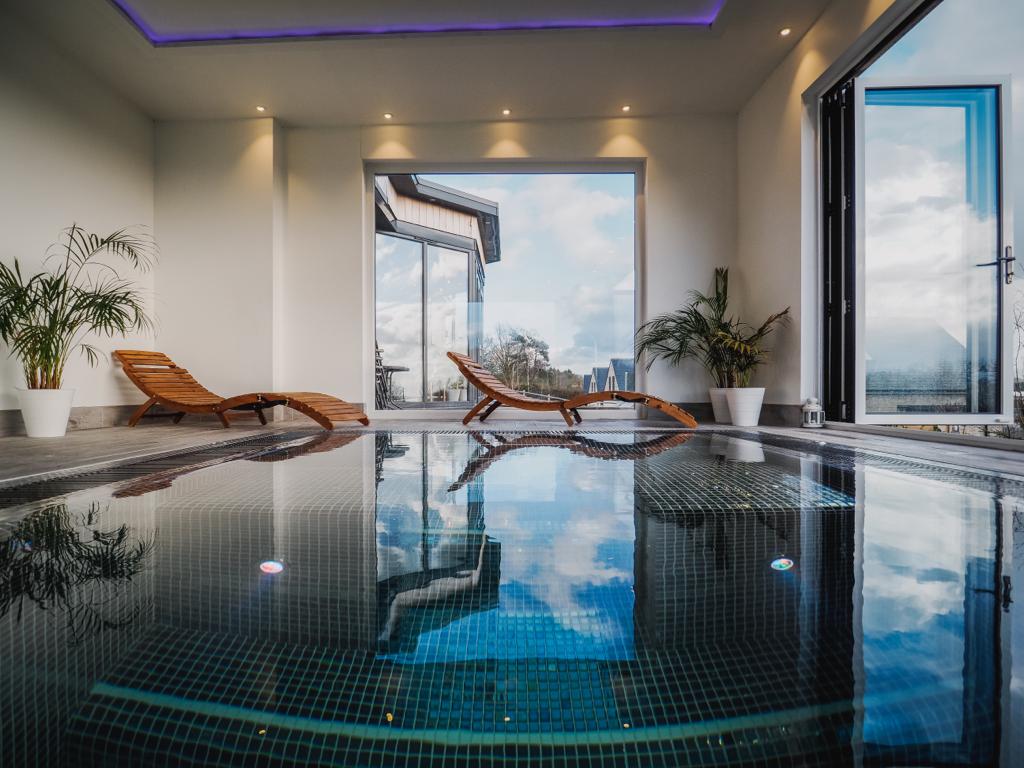 A day of rest
Say this out loud, "I deserve a day of rest"
Nick, the owner, had the vision. "We wanted to create a Spa where guests can come for a single hours treatment, a full Spa day or an overnight retreat in one our 5* luxury lodges and still have the same result, leaving with a sense of pure well being and relaxation. Updating and enhancing the Spa offering in Somerset"
Elements Boutique Spa allows you to reignite your purpose and realign yourself to get back out there.  Stronger, ready for whatever life has for you.
Set in Middlezoy, overlooking Burrow Mump on the Somerset Levels, Windmill Retreat luxury lodges nestle in the hills.  There's a cafe on site and of course, Elements Boutique Spa. The cafe serves the spa with lunches, speciality coffees and cake.  Everything is local, fresh and homemade.
You can come for the day or stay.  Prices range from £365 – £1,925  for a weeks stay at Windmill Retreat.  Treatments at Elements Boutique Spa range from £50 for an Ultimate Nailberry Manicure or £75 for a 60 min hot stone massage to £95 for the Ultimate Aromatherapy treatment that we had.
The spa offers packages which are great value for money, include a current Twilight Package from 4pm – 8pm, use of the Thermal Suite, welcome drink (champagne or mocktail), 45 min Aromatherapy Associates/Wellbeing Treatment and a Nailberry Manicure or Pedicure for only £75pp.*
See the Spa website for more spa packages .
Aromoatherapy
Our day included Aromatherapy Associates massages.  Bespoke oils are chosen by you depending on what your body needs that day.  The oil is then used in a fully rejuvenating massage:
"This hero treatment starts with a consultation to find out what your emotional and physical needs are. From that we carry out an aroma test to allow you to choose the oil most suitable for you. There are twelve signature oils to choose from, formulated with natural plant and flower oils with wonderful exotic scents and powerful therapeutic benefits for body and mind.

With your chosen oil, your therapist will use carefully applied pressures to stimulate the nervous system, Swedish and neuromuscular techniques to relieve muscular tension, and lymphatic drainage to encourage healthy circulation.

This treatment works from your head to your toes, it will dissolve away all of your stress and tension. This is an intense massage ritual drawn from a fusion of eastern and western techniques enabling the therapist to work on your body, mind and spirit. This treatment releases tension held in every part of your body leaving you feeling deeply relaxed and recharged."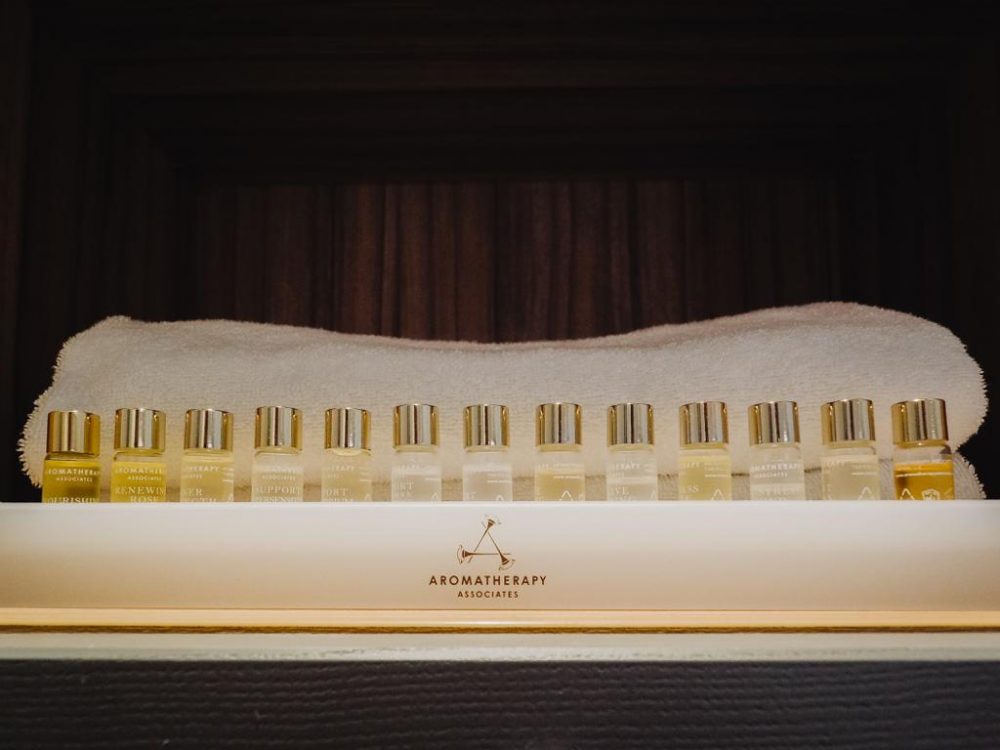 Relaxation Meter
FULL.
Finishing off the day back in the spa, we felt truly relaxed and left Elements feeling refreshed, rejuvenated and with an overall sense of well-being.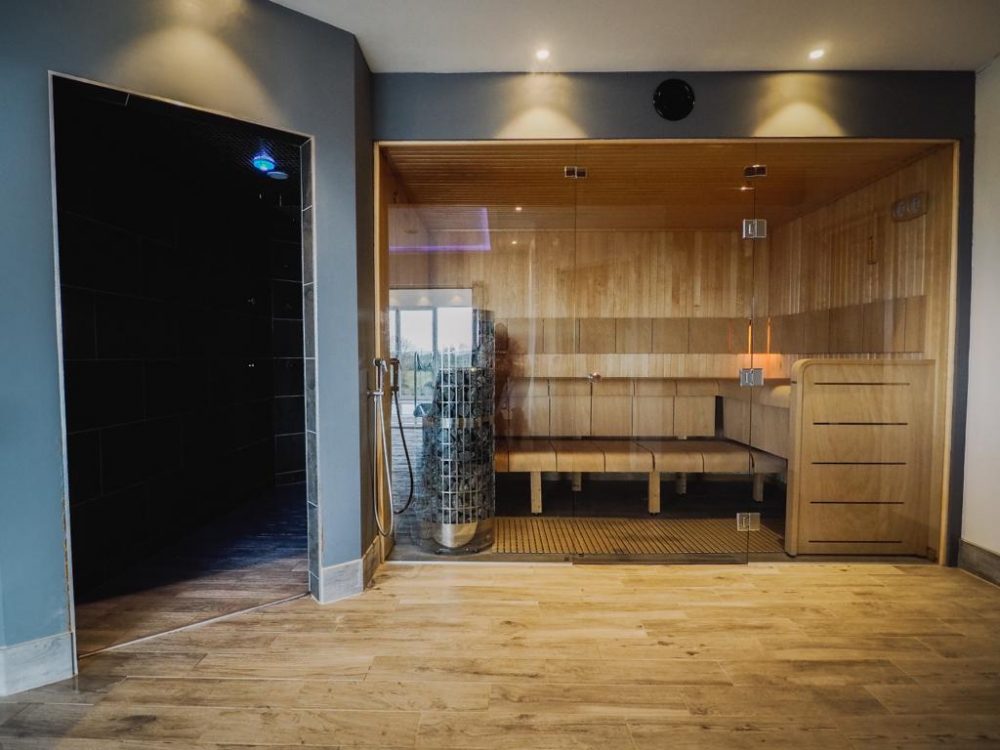 The Lowdown
Location
Elements Boutique Spa, Main Road, Middlezoy, Somerset, TA7 0PD.
Services
Robes and flip flops
Lockers
Panoramic plunge pool
Sauna
Steam room
Experience shower
Heated loungers
Relaxation room with tea and coffee
Cancer trained
Manicure and Pedicure suite
Onsite restaurant serving breakfast, lunch and afternoon tea
Products
Perfect for…
Finally, Elements Boutique Spa is perfect for small groups of friends, couples and single folk in need of a restorative day or few hours to put well-being on the top of the list for a change.
Love for Somerset would return in a heartbeat and have no hesitation in giving the experience of Elements Boutique Spa for both men and women, groups or singles our seal of approval.

Partnered with Aromatherapy Associates, Made for Life Organics and Nailberry, all contribute to creating a haven of well-being in the heart of the Somerset Countryside.  Opened for just 1 year, Elements Boutique Spa sits seamlessly on the untouched landscape overlooking the Somerset Levels.  Looking across for miles, dreamily towards Bruton.  Literally in the middle of The Levels.
Elements Boutique Spa members of:
The European Agricultural Fund
for Rural Development:
Europe Investing in Rural Areas
The Rural Payments Agency
Rural Development Programme
for England
The Somerset Levels
& Moors Programme
Rural Economic Regeneration
Follow Elements Boutique Spa on Instagram | Facebook | Website | Email spa@windmillretreat.co.uk
Love for Somerset were invited by Elements Boutique Spa for the day, treatments and lunch for review purposes.  All thoughts, opinions and words are original and 100% honest.